Monday nights finale of TLC's popular show Jon and Kate plus 8 saw the introduction of a 'helper', who will not be seen on camera, and the family enjoying an afternoon out at the Harlem Globetrotters. It wasn't until the last few minutes that it became apparent that there might not be a fifth season.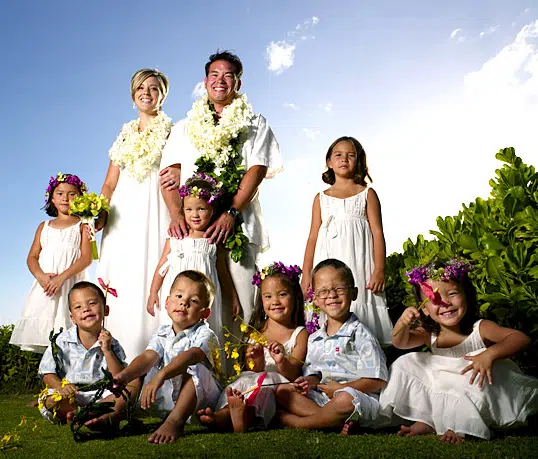 Whether or not we see Jon, Kate and their 8 children again hangs in the balance of whether or not Kate and Jon Gosselin can come to an agreement. It is extremely clear that Jon does not want to do another season but Kate does.
Jon said in the half hour finale that he always has to be 'Jon' AND Kate Plus 8 – he can never just be Jon, and that's really hard for him to deal with. Kate pointed out that the show has allowed Jon to maintain a full-time job at home but he insisted that that was not necessarily a good thing.
The finale was watched by more than 4.6 million viewers and beat NBC, the CW, CBS, and Fox among women 18-34. In fact, the season finale was the show's highest-rated episode ever among overall viewers, persons 25-54 (2.3 million), and women 18-49 (2.07 million), and it ranked No. 1 in most key demographics for its time slot among all ad-supported cable shows. It's no wonder, then, that plans are already afoot for a fifth season, which is expected to bow in early summer.
Amid rumors of a possible split, the couple had a public date night at Mr. Chows in Beverly Hills Tuesday night. When asked how things were going Kate simply said, "Were great!"
Related Articles:
---