Plenty of New Year's babies were born, but few mothers can claim their babies were born on New Year's Day aboard an airplane. But wouldn't you know; there was one!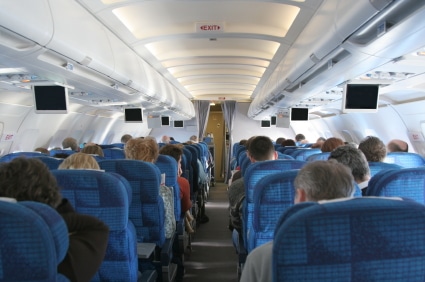 Feng Yu was due in just a couple of weeks and she was trying to get to her hometown, Wuhan, for the delivery. Chinese aviation regulations restrict women from flying so close to their due dates, however. But instead of complying with the rules, Feng Yu wore a large overcoat and boarded the plane anyway.
Just an hour away from the destination, Feng Yu went into labor. An air stewardess alerted the flight attendants and assisted Feng Yu through the delivery. They propped her up in a back row, gave her some extra blankets and kept hot towels close.
Luckily, little An Ni ("Angel from Heaven") was born safe and healthy. An ambulance was waiting when the mother and child landed and everything turned out fine.
Press officer for China Eastern Airlines was happy to hear that everything went well for the mother and child, but he urged parents to consider the reason behind the restriction before they try to board an airplane.
"We're pleased that we were able to help her give birth to a healthy baby girl, but we hope that expecting mothers who are far along in their pregnancy will refrain from flying for their own safety and that of their babies," he stated.
Flight staff, while trained to help in deliveries, should delivery happen aboard an airplane, but they are not a replacement for a medical facility. Additionally, it is important to realize that health complications can pose a serious risk to both mother and baby. Before flying while pregnant, you should seek medical clearance from your doctor.
Related Articles: