25
Apr
2013
by
Lisa Arneill
+
in
fashion
,
Featured
---
Spring has arrived in some areas of North America, which means it is time for pretty dresses, jumpers and sandals for little girls. The GAP is welcoming Spring in grand style this year by debuting a new collaboration with Diane von Furstenberg. The 'fashion icon takes us on a voyage of discovery with her colorful collection featuring exotic prints and patterns that embraces the explorer from newborn to 14 years old.'
"This time it is all about adventure, with the same attention to color and print," Von Furstenberg said in a release. "I think the result is playful and perfect for the little explorers of the world."
As the mom of two boys, I can honestly say that I may have pined for a girl when I saw this collection.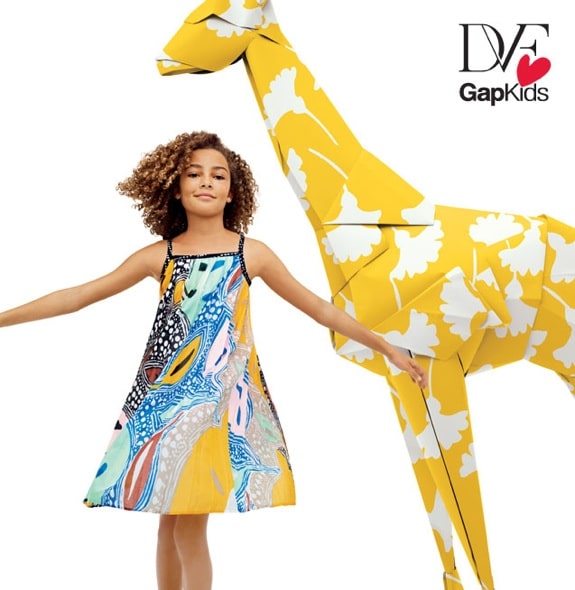 For little ones birth to 24 months  DVF has created some adorable jumpsuits in beautiful, vibrant colors.  Much of her collection revolves are hearts and many of the infant pieces feature the multicolor hearts in a black and white print.
And a collection wouldn't be worthy of Diane's name if it didn't have a 'wrap' of some sort.  Not one to disappoint, she has designed a wrap jumper and, of course, a dress.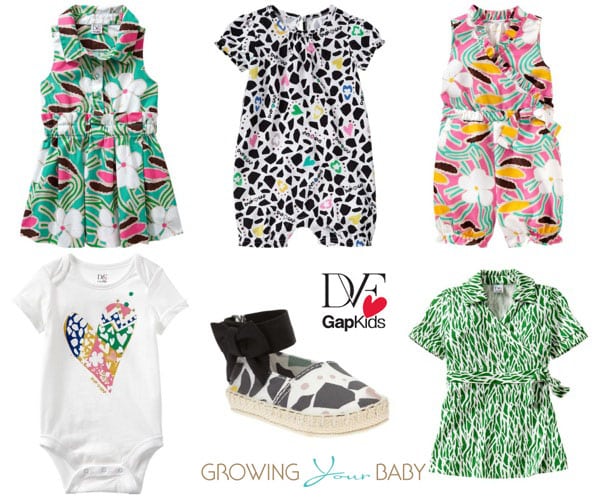 The selection for girls is obscene.  There is everything from pleated tank dresses, wraps and jumpers to swim suits, sandals and jackets.    The big girls share many of the same patterns as the little ones, but with the addition of zebra and tribal textiles.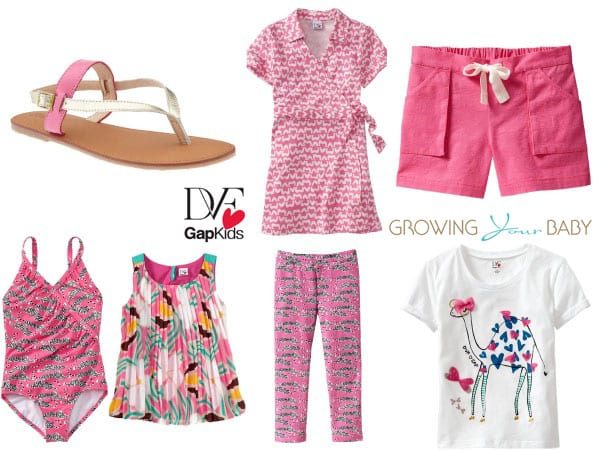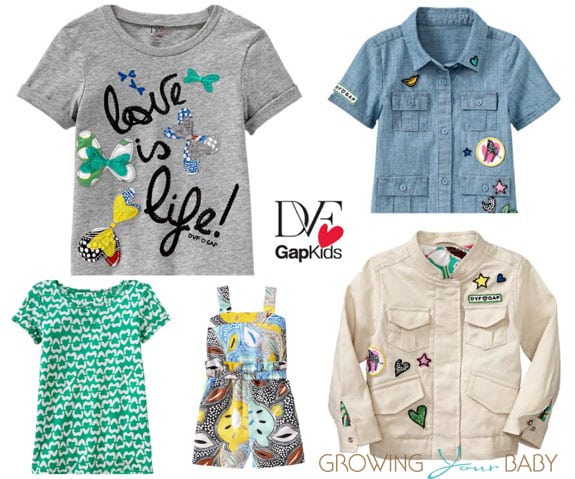 DVF for Baby Gap has hit it out of the park for Spring. The collection is fresh, funky and perfect for little adventurers. The GAP has also really done a great job of pricing the collection so that it is within most budgets.
---
---