Camila Alves had her hands full while arriving on a flight at LAX Airport with her children Levi, 6, Vida 4, and Livingston, 1 on Monday( October 20).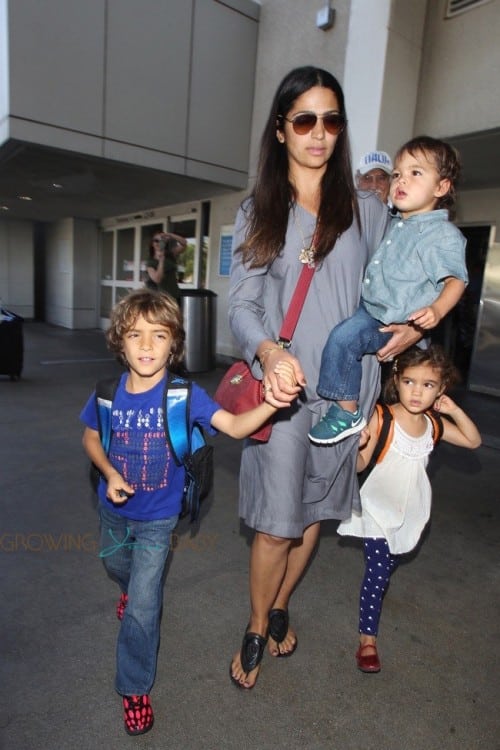 The model mama carried her youngest son on her hip while keeping her two oldest kids close.
Camila was joined by her mother-in-law Mary Kathlene McCabe as she made her way to an awaiting SUV with her crew.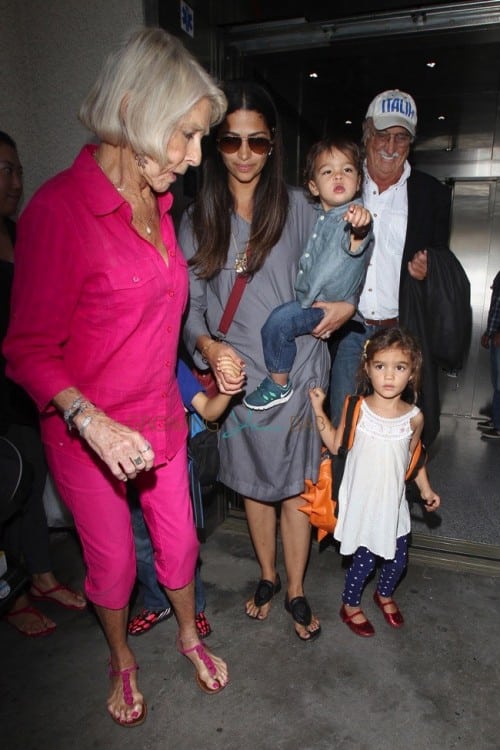 Often spotted on-the-go visiting Matthew McConaughey(her husband) while he works, Camila recently told Momtastic that being on the road with young children is 'family unity, priceless, building character, and making memories to be remembered for the rest of our lives.'
She keeps them grounded by  'not making material things a big deal. They understand the value of a dollar. For example, my daughter keeps losing her hair accessories, and I told her I didn't have any extra money to buy more, that we had a budget for hair accessories. Guess what? She started to save them all in her backpack when she took them off at school! When they ask for extra things in the supermarket I tell them that I only have enough money to buy the things that we need and that if they want any extra things that we do not need, they will have to buy them with their own money.'
So true!
{PACIFIC COAST NEWS, AKM/GSI}
---
[ad]