It is a toddler video that is neither adorable nor cute. In some shocking footage from China, that has gone viral, a toddler is seen smoking a cigarette while onlookers laugh and encourage him!
From the moment the video was uploaded to the internet, many outraged comments have poured in asking why the boy was not stopped from smoking.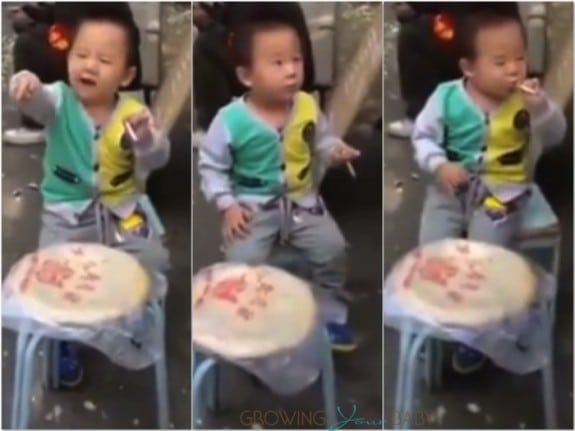 In the more than two minute clip the child is seen sitting in a chair in front of his father or relative's vegetable stand. He then is seen taking puffs from a cigarette held in his left hand in a way that any adult would.
The video also shows a number of passerbys but none object to the little toddler's display and almost all are amused and encourage him!
The toddler too seems to be at ease playing with his hand held 'toy'.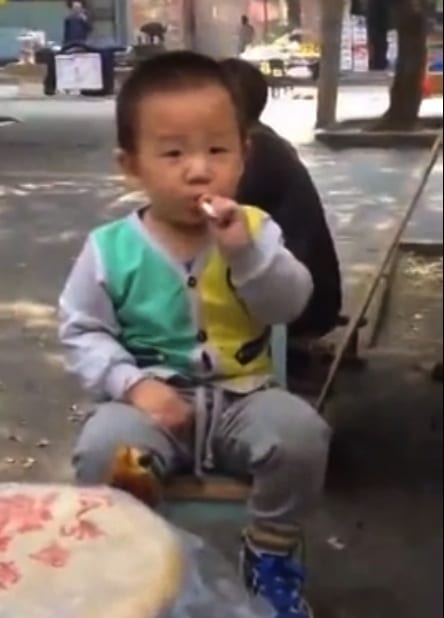 Most social media users who saw the video have condemned the adults for not intervening and stopping the child from smoking.
On Twitter, @himzzy786 said: "Age 3? How sickening. Where are the parents or guardian of this child. Poor baby."
And @SNewts7 said it was "absolutely shocking", while @LeeJohntoby tweeted: "It's a crazy world".
The scene is reminiscent of the two-year-old boy that was photographed smoking in Indonesia a few years ago.  After the media storm the Indonesian government launched a campaign to tackle the problem of children smoking and organised a special rehabilitation treatment to help the child quit.
China is the world's largest producer of tobacco. It is also the largest consumer and has more number of tobacco and smoking related deaths than anywhere else.
Last month the World Health Organisation (WHO) released a report urging the country to place graphic warnings on cigarette packets, as in the UK.
By 2030, experts assume that if the country does not lower down its rate of smoking, there may be 3 million deaths owing to it.
---
[ad]