Debuted in North American in 2011, Cybex's ATON infant car seat has evolved tremendously over the last two years – and the Juvenile Products Manufacturers Association has taken note!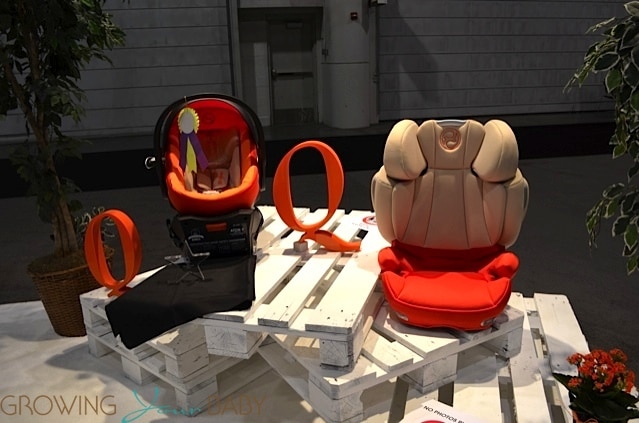 For the second year in a row the seat has garnered the prestigious JPMA Innovation Award.
The new ATON Q Infant car seat has an 8-position height adjustable headrest that automatically adjusts the seat size, recline, and harness position for a proper fit. Unlike other products on the market, you can actually feel the fit of the seat adjusting in all directions as you move the harness.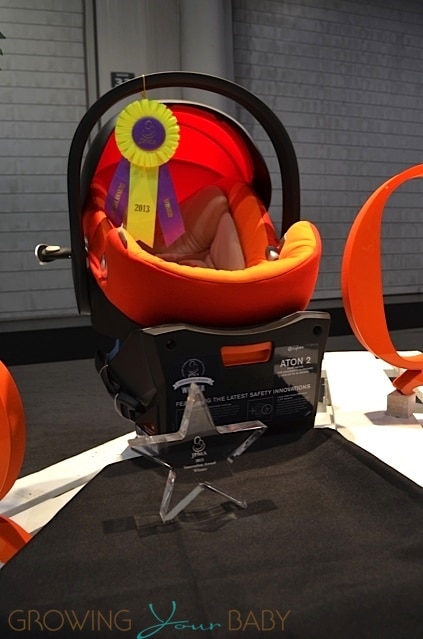 Just like the ATON 2, the Q has the load leg, which reduces crash forces by 50% and the European Belt path to secure the seat when the base is not available.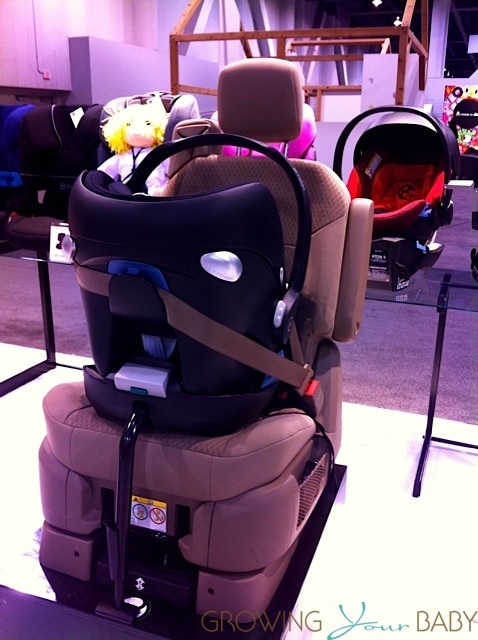 The ATON Q also adds Linear Side-Impact Protection, a telescoping lever that can be enabled when the seat is positioned next to a vehicle door to absorb side-impact forces as early as possible, channeling them through the shell away from baby. When it is introduced next year it will accommodate a baby 4lbs to 35lbs, up to 30″ tall.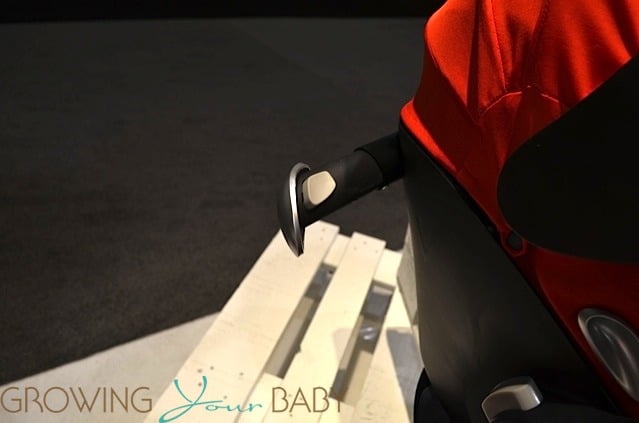 The ATON and ATON 2 will still remain in the product line but will now become part of a tiered system with Silver including the Aton at $249, the Gold including the Aton 2 at $299, and at the Platinum – the Aton Q at $349.
New for 2014 Cybex will also debut the Solution Q-Fix BP Booster. A platinum level seat, it will have a wider torso and a higher headrest for larger children.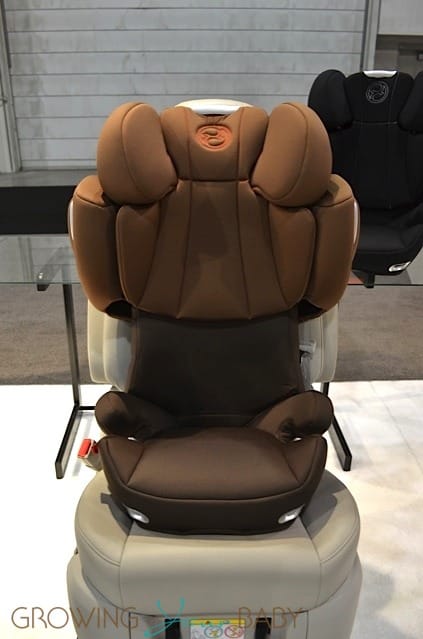 It will also be equipped with rigid LATCH and Linear Side-Impact Protection. The Q-Fix will be released in the new year and will be available at retail for $249.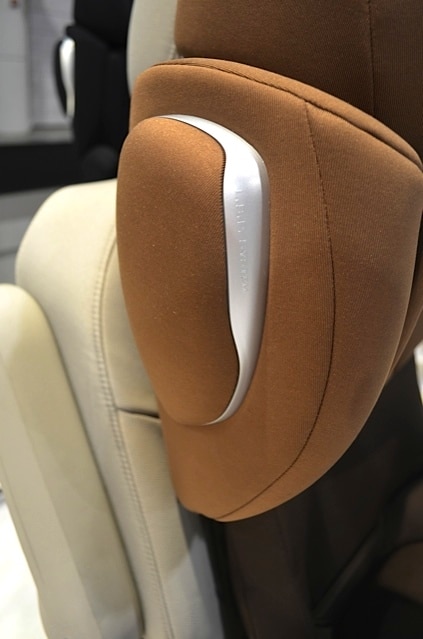 Introduced this Spring, we finally got our first in person look at Cybex's collaboration with Jeremy Scott. Bold and dynamic, it is way sharper in person than in the images!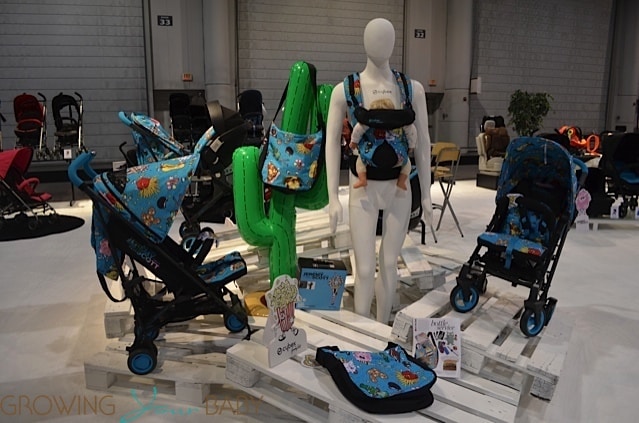 ---