It is hard to believe that it has been a year since the launch of Disney Junior.  Transforming from Playhouse Disney, Disney Junior has become a go-to destination for engaging programming that keeps kids entertained.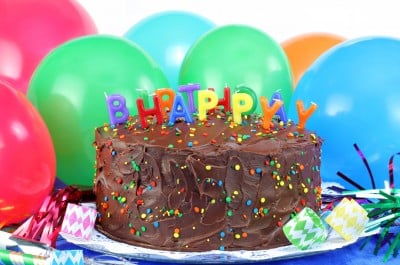 The anchor of new Disney Junior brand, Jake and the Never Land Pirates has also celebrated a successful year.  In March it kicked off it's second season with the return of Peter Pan and Disney has announced there is a full-length film in development, which is rumoured to premiere this Fall.
This year has seen the introduction of the loveable Doc McStuffins, a six-year-old girl who can "fix" toys, with a little help from her stuffed animal friends.  A hit from the beginning, toys from the show will hit shelves in August.
Classics like Mickey Mouse's Clubhouse and Handy Manny are still around with more than 100 episodes airing for each show.
I grew up watching Strawberry Shortcake and The Care Bears so it is nice to see them re-worked and back on the air for the younger generation.
I like that Disney Junior is commercial free, age appropriate for both of my kids and that there are lots of online activities they can do for free.  Each show often has a positive message about friendship and team work , plus there is of an interactive portion, which gets the kids involved.  I also like that they have section on their site that allows kids to create their own birthday e-invites, print off coloring sheets and organize party packs.
Keep up the good work Disney Junior.  We can wait to see what the next year brings!
"Disclosure: I'm part of the Disney Junior Mom program and I receive special perks as part of my affiliation with this group. The opinions on this blog are my own."