On Sunday Drew Barrymore was photographed enjoying a leisurely stroll at the farmer's market with her husband Will Kopelman and daughters Olive and Frankie.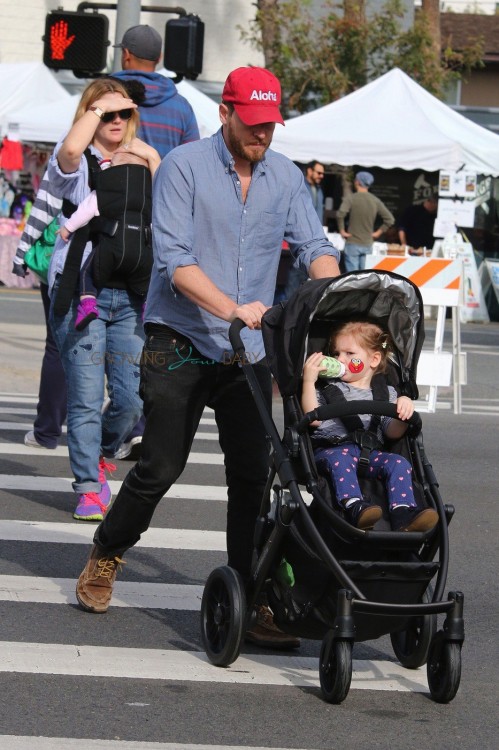 Drew kept a sleepy Frankie close in a Baby Bjorn carrier, while Will pushed Olive in UppaBaby's Vista stroller.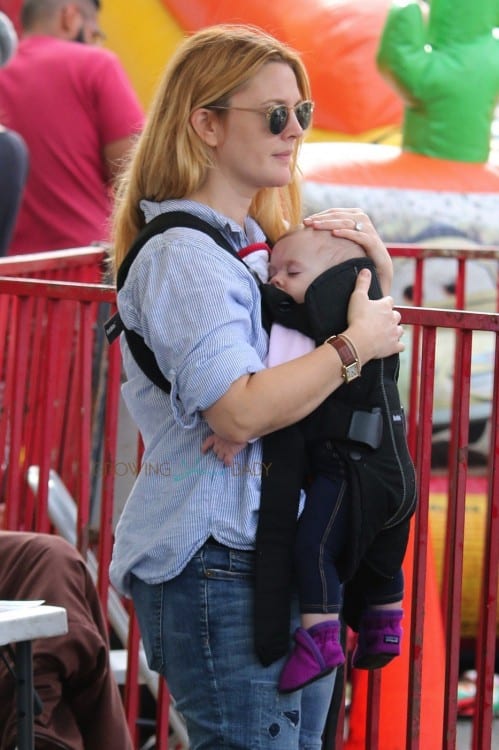 During an interview on the Today show in November Drew revealed that she plans to slow down her acting career and focus on her family.
"I think I will act less and less," Drew told Savannah Guthrie "It's hard to be present when you wake up before [the kids] and come home after they've gone to bed. That's just not the way I want to have this journey with my kids at this point in their life. But maybe when they're older, I will feel differently. At this point, I think that it has to be few and far between."
"[I'm a] very traditional [mother]. I'm not organized in my life, like, I lose everything and I'm a complete disaster," she added. "With my kids, I really don't accept that for myself because I think kids learn from example of the way you live your life."
{PACIFIC COAST NEWS}
---