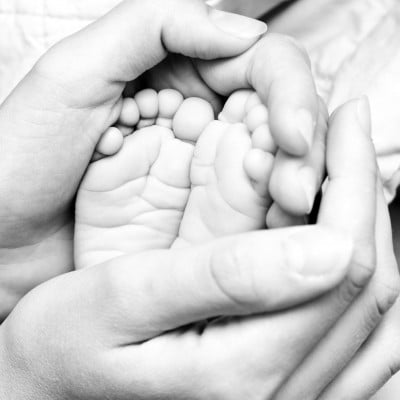 A baby's right to life has put his parents on opposing sides in a British court over whether to switch off the child's life support.
The father took the case to court to stop his wife and doctors from disconnecting the baby's respirator.
The child's life is "miserable, sad and pitiful," lawyers for the hospital said in court Monday.

They say the child's lungs fill with fluid every few hours — giving him the sensation he is choking — and that doctors must then use suction to remove the fluid, also causing the child to suffer.

The father says the baby can play and recognize its parents. His lawyers plan to show videos of the baby in court to demonstrate he responds to the world around himself.
The baby's parents are amicably separated, the father's lawyer said.
Due to privacy, he is only known as RB. He is about one year old and suffers from congenital myasthenic syndrome, a rare genetic condition which means he cannot breathe on his own.
"It causes severe muscle weakness, feeding and respiratory problems, and the disease is progressive," the hospital said in a statement.

The hospital says it is doing what is best for the child.

"Baby RB's case is a deeply tragic one," the hospital said in a statement. "We understand how difficult this legal process must be for both parents and RB's extended family and friends. However, all those involved in the care of RB are taking these steps because they consider it is in RB's best interests."

The baby has been taken off its artificial respirator at least three times, lawyers for the hospital said.

The first time he was able to breathe unaided for 40 minutes. The second time he lasted 30 minutes, and the third time only five minutes before he had to be reconnected to the ventilator, they said.
A new doctor, appointed by court, has been asked to evaluate whether a tracheostomy would help the baby. The operation involves cutting a hole in the infant's throat to help it breathe.
Lawyers for the Hospital said this doctor's advice "could change the entire pattern of the case".
The Mayo Clinic, one of the leading hospitals in the United States, says on its Web site that
"different forms of CMS vary widely in their symptoms, from mild to severely disabling. With accurate diagnosis and appropriate therapy, even potentially fatal forms can usually be treated successfully."
I applaud this father. If this baby can be trached, he could go on to live a full, meaningful life. Doctors always give the worst scenario. They told me my son would never walk or talk. As a parent you have to force them(the doctors) to do more.
Related Articles:
[ad]