How cute is this wooden gumball machine?
Created from FSC-approved, responsibly sourced beech wood, this sweet toy keeps kids guessing about which shape will appear next! Will it be a moon or a star? Each set comes with 40 wooden beads and five shapes in bright colors. Perfect for imaginative play, it will also look just cute in a child's room, too!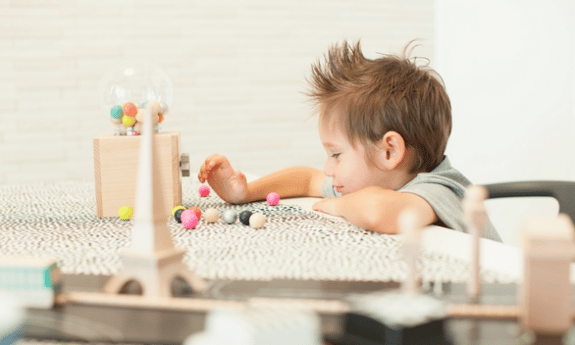 Additionally, there is a second version of the Gumball Machine that doubles as a BINGO game.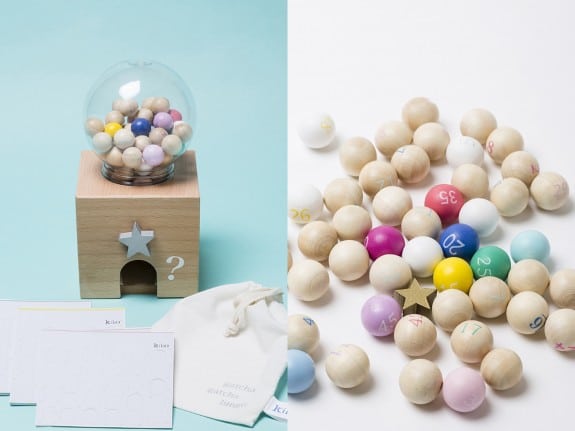 This set includes 50 wooden beads and one gold star, 30 bingo cards, and drawstring bag.
Specs:
House case measures 12cm x 20cm x 12cm.
Recommended for ages 3+.
Available at Scoutandcokids.com