Cancer is understandably a frightening word, but at just 4-years-old, Addy from Alexandria, VA met her diagnosis of Stage IV metastatic cancer with unparalleled bravery. How fitting that this little fighter experienced her wish of becoming a pop star, thanks to the Make-a-Wish Foundation and the Redskins.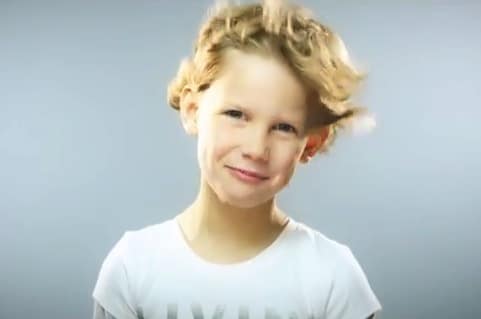 Addy had always been known for her bubbly personality. She could be found singing and dancing around her Alexandria home. But when she didn't even ask her parents to listen to Taylor Swift on the radio, they knew just how sick their little girl was.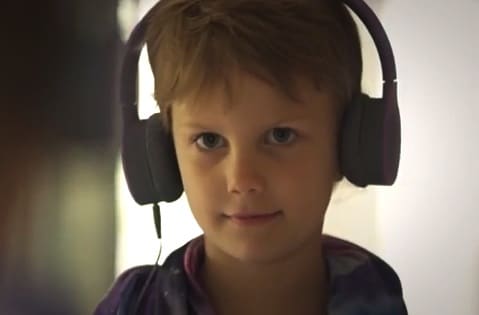 Addy was diagnosed with Stage IV metastatic kidney cancer. Doctors only gave her six days to live. But she went through all her treatments – eight rounds of radiation, three surgeries, and 28 weeks of chemotherapy. At one point, the treatments even numbed the nerves in her feet, making it impossible for her to walk. But even in the worst of times, her fighting spirit and vibrant personality shined through.
"When Addy was sick and lost all her hair from chemotherapy, there was this big freckle on the top of her head," Stacey, Addy's mother told Diamondback Online. "So she pretended that she was turning into a unicorn and a horn was going to grow out of her freckle and her hands would turn into hooves."
Music also played a huge role in Addy's ability to pull through all of her treatments. According to her family, she spent her days listening to her favorite pop stars – like Katy Perry and Taylor Swift – dreaming of the day that she would become a pop star herself.
One year later, when doctors announced that Addy was in remission, they informed her that she was eligible for a wish through the Make a Wish Foundation. It's no surprise that this dancing, singing little starlet already knew what she wanted:
Addy wanted to be a pop star.
Comcast, the Redskins (who funded the endeavor), the Make-a-Wish Foundation and an entire community came together to help make that happen. Filming happened at her school, in her home and at the WJLA-TV studio, and the entire video was given a "concert feel." Members of her school and community made posters bearing unicorns (her favorite animal) and Addy's name – signs they would ultimately hold while jumping up and down, cheering her name in the video, like adoring fans.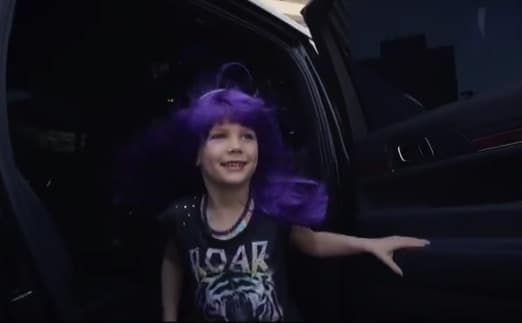 "Community involvement has been incredibly key in making Addy's wish come true," Tara Wilson-Jones, spokeswoman for the Make-a-Wish Mid-Atlantic Foundation, told Diamondback Online.

"It was my first time experiencing the granting of a wish," Danielle Spiegelman, a junior information systems and management major from UMD, told Diamondback Online. "As a college student, it is easy to get consumed with a routine lifestyle, but this reminded me to step back and appreciate the little things that much more."
After the filming ended, Addy spent time one the dance floor with Redskins outside linebacker, Ryan Kerrigan, who was a guest at the Make-a-Wish Mid-Atlantic's inaugural "Evening of Wishes." It was the very same place that Abby's video made its official debut.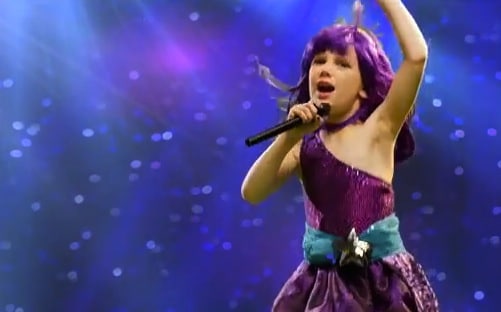 She also spent time with the Terrapins women's basketball team. Alicia DeVaughn gave Addy's entire family and impromptu private tour, and Addy shot baskets on the Terp's home court.
"I told her she was part of the Maryland family now," DeVaughn told Diamondback Online. "It was nice to see her smile."
Her smiles are just one of the many things that Stacey and the rest of Addy's family is now grateful for. Not only do they still have Addy, an obvious ray of sunshine, in their lives. They have seen her dream become a reality.
"We were driving in the car to a filming last week and Addy says to me, 'Mommy, this wish has changed my life.' And it really has," Stacey said. "She's this little 5-year-old with huge crowds of people cheering for her."
As far as the Make-a-Wish Foundation is concerned – that makes what they do so incredibly worthwhile.
"She has been through so much to only be 5-years-old and already have battled cancer," Wilson-Jones said. "We want Addy to get something special because no child should have to go through what she went through."
Related Articles: