Nicole Kidman and her daughters Sunday Rose and Faith were photographed arriving at Los Angeles Airport on Wednesday(July 29th) for a late night departing flight.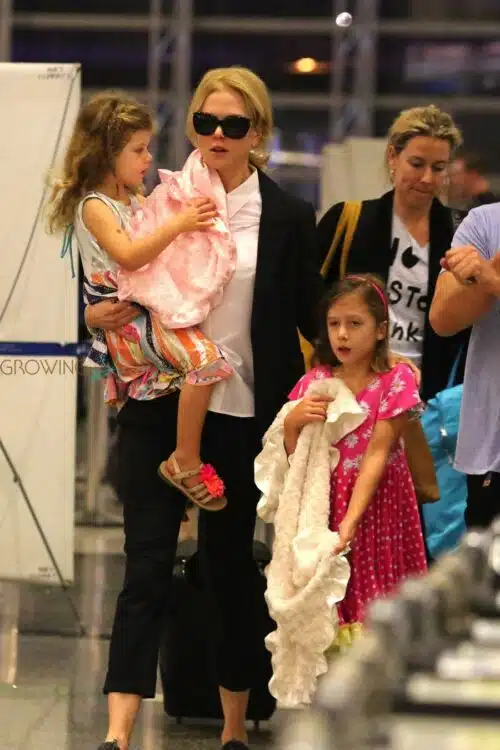 The actress' girls look ready to catch some sleep on the plane as they carry their blankets along for the ride.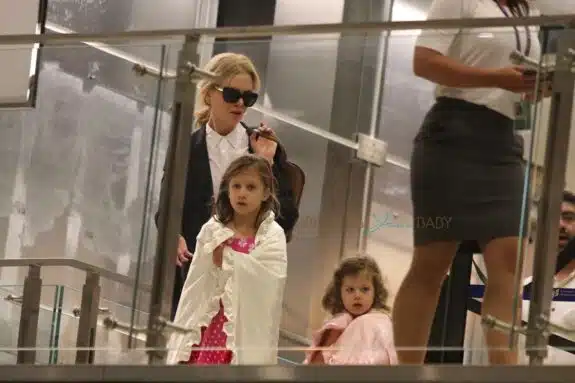 Ten hours later the girls arrived in London.
In September Nicole will star in Photograph 51 as British scientist Rosalind Franklin. The play will open at the Noel Coward Theatre on 14 September and run until 21 November.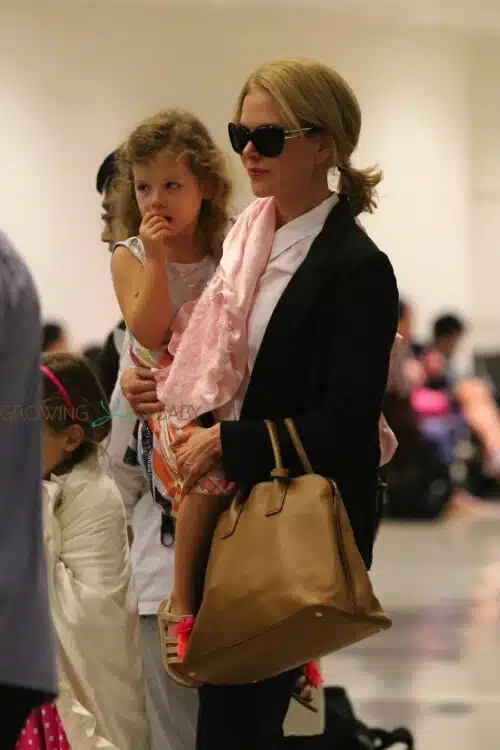 Not with his girls during their trip across the pond, husband Keith Urban is currently in the middle of a North American tour. He will, however, have 2 weeks off after he plays in Oregon on Sunday night so maybe we'll see him in The Big Smoke soon!
{AKMGSI}
---