Pink was spotted wearing a multicolored dress she headed to the Grammys with her husband Carey Hart and their daughter Willow at Madison Square Garden in New York on January 28th, 2018.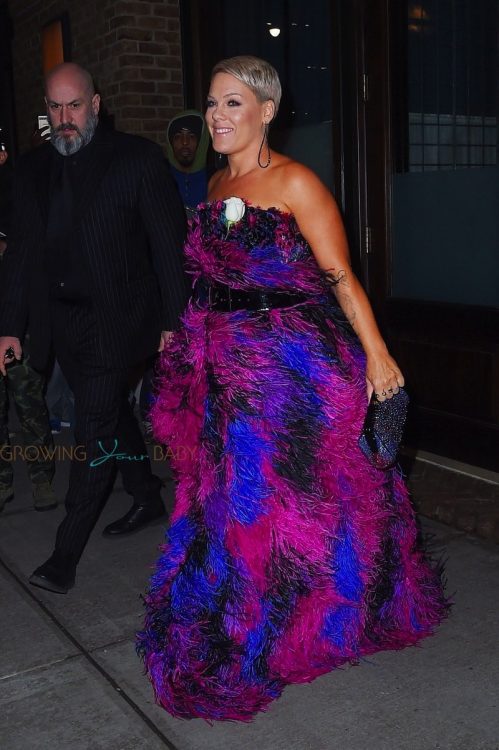 Willow was cute in a silver tutu dress and matching high tops.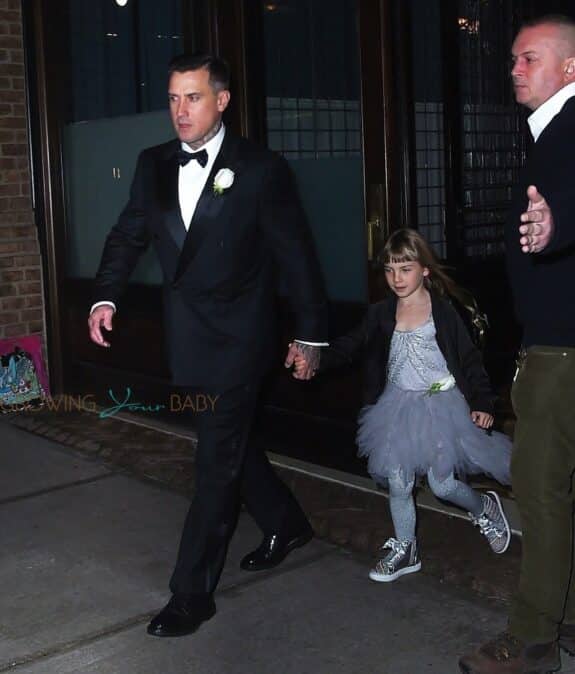 Before they headed out the singer took a photo with their son Jameson.  He didn't appear to as happy about the night as the rest of the family.
His mood seemed to brighten up when it was just him and the girls!
Pink was joined by her mom, husband and daughter as she walked the red carpet.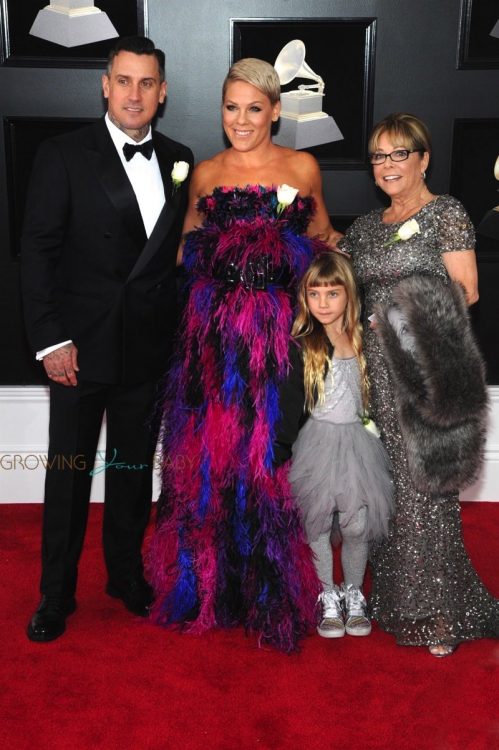 During the show, the singer took to the stage to perform "Wild Hearts Can't Be Broken." Wearing a simple white off-the-shoulder T-shirt and jeans, she was joined by a sign-language interpreter. The raw performance hit a note with fans who tweeted their love for the singer and her message.
"There's not enough tape to shut this mouth" #Wildheartscantbebroken #Pink #2018Grammys pic.twitter.com/LwlNdCO13l

— Julie Lokken (@djlokken) January 29, 2018
That voice was all that was needed ~ Pink. #genius #GrammyAwards2018 #Powerful #wildheartscantbebroken #Pink

— Carey Fraser (@Carey09) January 29, 2018
"You can't move mountains by whispering at them" #Pink So true #Grammys2018

— Danny Gulden (@dagulden) January 29, 2018
{BACKGRID}