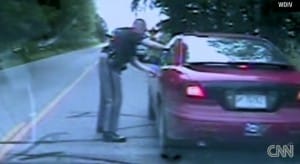 At 10:15am on Monday, police began looking for a Pontiac Sunfire. They had just received a call stating that the car was being driven by a child. This child was a 7-year-old Huron County resident who was trying to get to Filion, where his Dad lived.
His stepdad wasn't home and his mother, who was resting after working the night shift, was unaware that her little boy had driven away in the car wearing no shoes and pajamas. The boy was estimated to be only about four feet tall and the individual that first reported the incident stated that he was standing, not sitting in the car.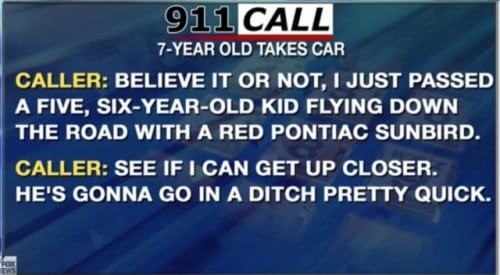 Sherriff Learman was one of the officers that responded to the call. When the boy was found, Learman became very concerned that the boy would drive off the road and lose control. Luckily, he didn't. Officers were able to box the car in and get him to slow down and then eventually stop.
When officers got up to the car, the little boy started crying. According to Learman, "He was crying and just kept saying he wanted to go to his dad's." Learman also expressed relief that no one got hurt, including the young boy who had driven 20 miles and had reached speeds as high as 50mph.
There will apparently be some investigations into the incident by both the prosecutor's office and by child welfare. According to Hanson, another officer that was present during the incident, questions concerning the child's ability to drive will have to be answered.
Related Articles:
---
[ad]