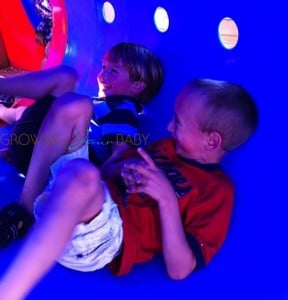 After a long Winter and a soggy Spring, Summer has finally arrived and all the kids want to do is play outside.  Whether they are on their bikes whipping around the street or knee deep in the sandbox, they are loving the beautiful weather!
Over the years we have amassed quite a collection of toys to keep them inspired as they play in the yard and even now, many of them still count as favorites on a daily basis.
For us it was important to have some great toys that would motivate our boys to want to be outside and be active while the weather was nice.
We have also found that it isn't the 'flash' of the toy or the bells and whistles, but more the basic elements that allows them to re-purpose it every time we are outside.
Our playhouse has been a pirate ship, a tree house and a rocket.  One Summer we put an inflatable pool under it's slide, which also turned it into a castle with a water slide.
The water table does double duty – mud table in the Summer and snow table in the kitchen during the Winter months.  Sometimes you have to get creative when your little ones have cabin fever during the cold season.
This Summer Sears has a great selection of outdoor toys for kids of all ages.  And everything your kids need to enjoy a fun day out is on sale right now!
Ride-ons to watertables, inflatable playsets to playhouses; I have rounded up my top 5 favorite outdoor toys: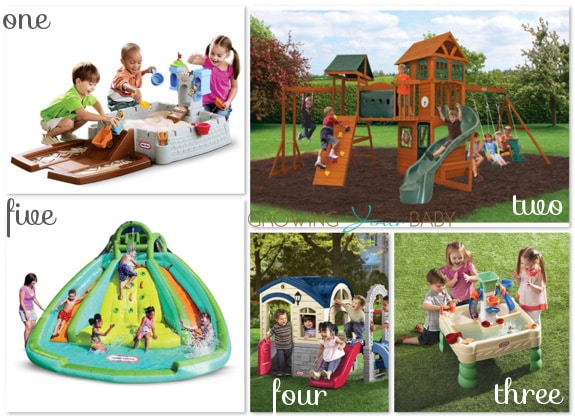 What is your child's favorite outdoor toy?
---
"Disclosure: I am part of the Sears The Baby's Room Ambassador program with Mom Central Canada and I receive special perks as part of my affiliation with this group. The opinions on this blog are my own."
[ad]