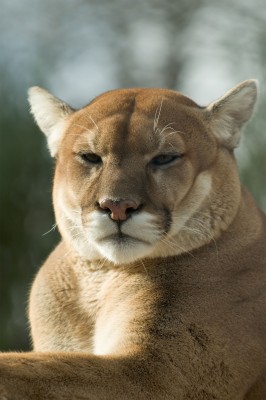 Mauren Lee has a lot to be thankful for today after she successfully wrestled a cougar off of her 3-year-old daughter.
Maya Lee is still recovering after being attacked by a cougar near her home Squamish, B.C.
Her mom was picking berries in the woods at about 7 p.m. Tuesday when she heard a sound and saw the big cat pounce on her little girl.
"He rolled her a couple of times and had her underneath him in kind of a fetal position on her back," Lee said. "I knew I had to act fast and I just dove in between them and put my body on her and then I kind of stood up and used my body weight to push him off of me and just grabbed her and ran as fast and loud as I possibly could."
After a neighbour heard her screams they drove her and Maya to hospital, where the young girl was treated for puncture wounds to her head and arms.
Mauren recalls the intense moment,
"I had a real weird sort of connection with the cougar, too, because there was a moment of eye contact and there was a long moment of physical contact because it was on my back and shoulders and arms and I had to pry him off and push him off."

"During that time I had the sense that this creature was not a bad cat. It was just hunting. We were just unfortunately the prey it was hunting."
Conservation officers tracked a male cougar and shot it late Tuesday night. DNA samples will be taken to confirm it was the cat involved, and also to help determine why the attack occurred.
---