We are huge fans of Pink Chicken's bright, bold fashions. Started in 2006, with her two daughters as her everyday inspiration, Stacey Fraser created a line of clothing that reflects her love of joyful patterns and casual easy dressing for girls and their mothers.
"Last year I was asked who my dream collaboration would be with," said Stacey. "My answer was Target, of course! It's an incredible opportunity to be able to sell to Target's guests, and we want to make them happy through our prints, colors and designs—so Happy by Pink Chicken was born."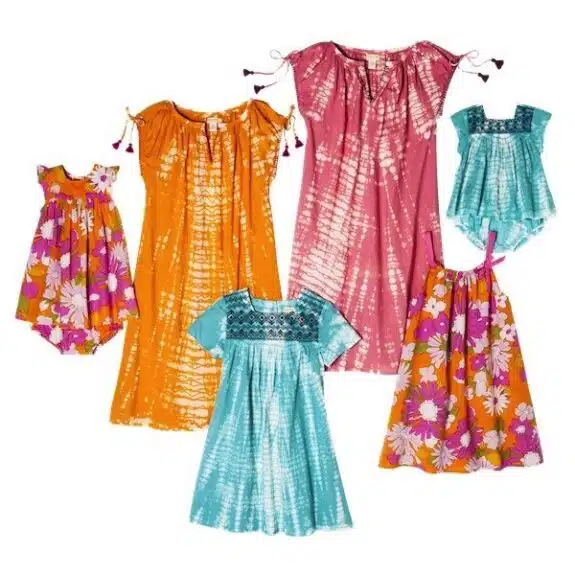 Hitting stores on February 22nd, Happy by Pink Chicken will consist of a 38-piece collection that will offer sizes ranging from newborn to ready-to-wear women's items.
The line will include 17 unique prints—along with bohemian tribal prints and an adorable ice cream cone pattern—will help moms and mini-mes stay stylish throughout the season.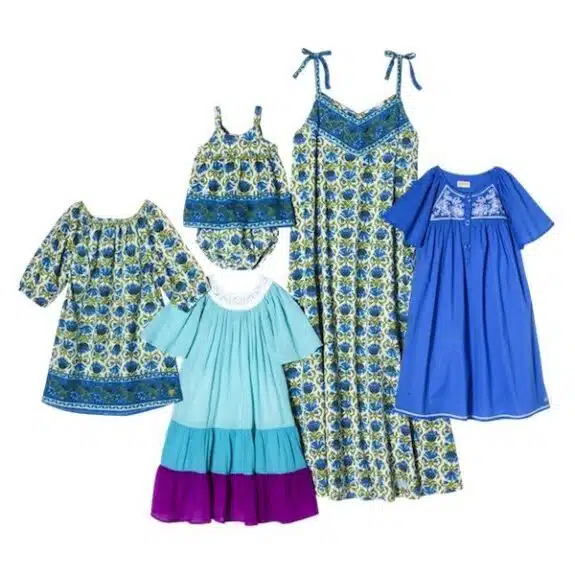 To launch the collection, Target teamed up with mother-daughter blogger team, Scout the City.
How chic do they look while on vacation in their Happy by Pink Chicken dresses?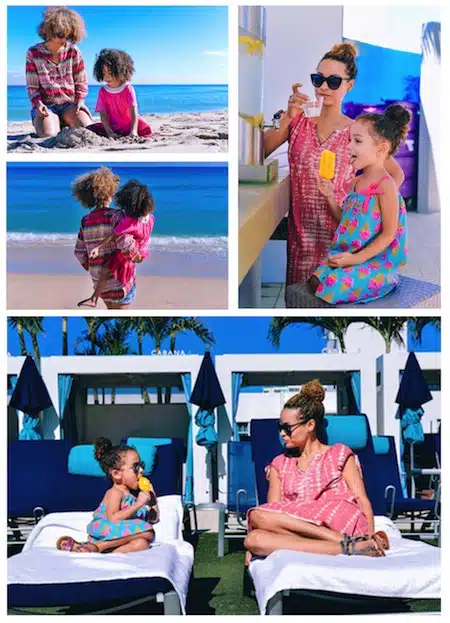 Excited about the new collaboration? There's more good news! Target.com will be adding new styles all fall.