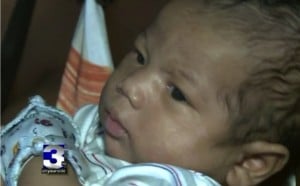 When 8lb, 2oz Bobby Jr. made his entrance into the world, his mother, Deirdra Malone, examined him quickly. She noted that he was healthy and then allowed the nurses to take him for their duties.
But something very interesting happened to pass her by during the quick inspection. What's most intriguing, however, is that this very same thing went unnoticed by the nurses who bathed, cared for and footprinted little Bobby Jr. In fact, it wouldn't be until Deirdra examined the footprint taken by the nurses that anyone noticed little Bobby Jr.'s unique trait – a trait that his mother calls "a gift."
"I looked and I said, 'One, two, three, four, five…six?" Deirdra recalled. She looked again and counted once more. "I said, 'Six? No.'"
She says that she then asked that the staff bring Bobby Jr. back to her room. When they did, everyone counted. Low and behold, the little guy had 12 toes, six on each foot!
"I was like, what? 12-toed baby?"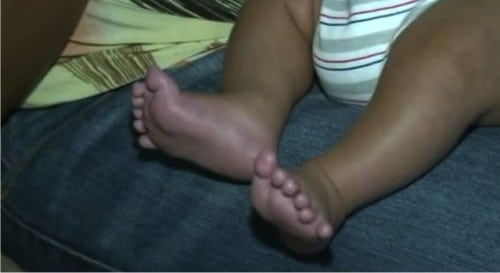 Sometimes, anomalies need to be removed for health reason, but doctors say that Bobby Jr. is perfectly healthy. They say extra digits, in and of themselves, are not that rare. But all 12 toes are fully formed, fully functional, and present no type of health risk to him in the future, so he'll get to keep each and every one of them.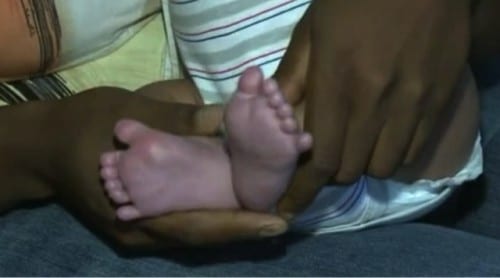 Little Bobby Jr.'s mother hopes that the two extra toes will help him make a unique footprint in the world.
"It's a gift, and that's how I look at him – as a gift," Deirdra stated. "Maybe he'll be a football player or a track player or something."
Related Articles:
---
[ad]