David Fredrickson was driving on the I-10 Freeway in Gulfport, Mississippi on August 11th when he saw a car going in the wrong direction. A moment later it collided with another small truck's gas tank and immediately went up in flames. Without panicking the trucker rushed to help and saved a woman and a baby trapped inside.
The incident was caught on the trucker's dashcam. It shows the car colliding with the truck and igniting in flames.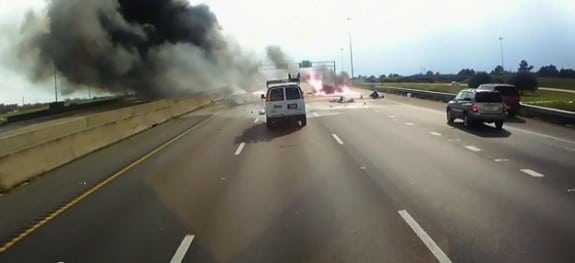 Other vehicles and drivers stayed away from the scene of the accident but Fredrickson was worried about the occupants of the car. He took his fire extinguisher and rushed to help hoping that they were safe.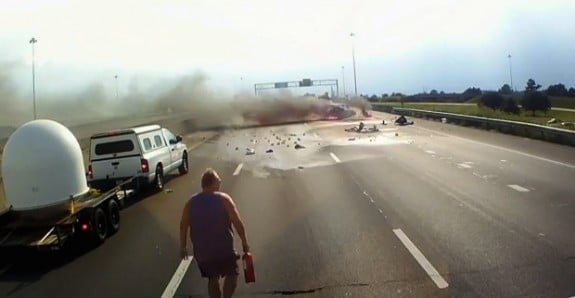 The video shows him carrying the extinguisher and going towards the burning vehicle. Two other drivers joined him.
"Originally I thought the car was going in the wrong direction because – in the video you can't see – but I could see the front end of the car," he said.
He found that a grandmother and her grandchild were locked inside and could not get out.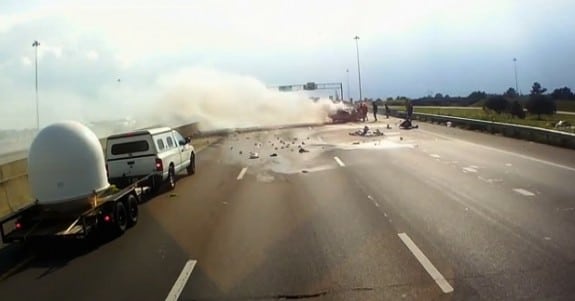 "She said she couldn't walk," he said. "She said her ankle or leg was broken. Two other truck drivers came over to help her off the side of the road."
As the vehicles burnt, it is the trucker's quick action that saved two lives. Police and a Fire engine arrived shortly after to help.
The video was later posted by Fredrickson's son on YouTube and has been viewed nearly 1 million times.