Many mothers know how uniquely hilarious and special their children's early drawing can be. Now these images can be captured on one of a kind jewelry thanks to Formia Designs.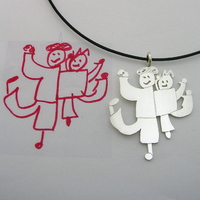 Artist and goldsmith, Mia Van Beek, is a Swedish-born jewelry designer that has been creating one-of-a-kind pieces for years. After achieving several degrees in jewelry and design, Van Beek began creating handmade pieces that earned her top recognition and praise. In 2004 she received the Best new designer of the year award at the Stockholm jewelry show. That same year she created Formia Designs in Virginia, USA.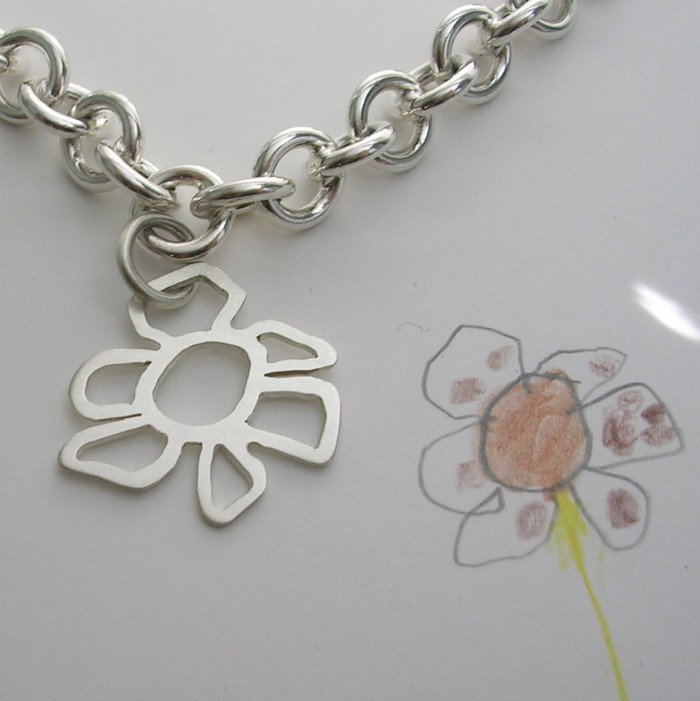 Van Beek became inspired by her own preschooler while trying to create a gift for her daughter's teacher. Using her daughter's own artwork, she created a unique gift. This one time inspiration has become the basis of a new and exciting jewelry line. All are created from children's artwork.
Parents can submit their children's drawings and have them created into pendants, earrings, and keychain accessories. Instead of tossing out drawings, or collecting them in boxes, turning them into jewelry is a beautiful way to preserve those special memories. And children can feel incredibly proud that their artwork was turned into special jewelry. These can be the perfect gifts for parents, grandparents, teachers, and close friends.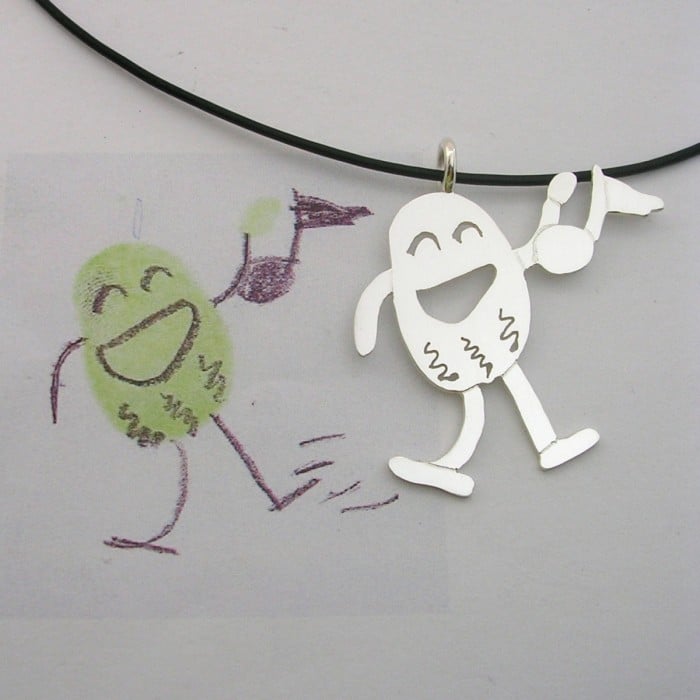 The pieces by Van Beek can be a bit expensive. Some silver pendants cost more than $200. However, the price reflects the enormous amount of quality that is put into each handcrafted piece. Each piece of jewelry will become a special piece to be worn for years and years.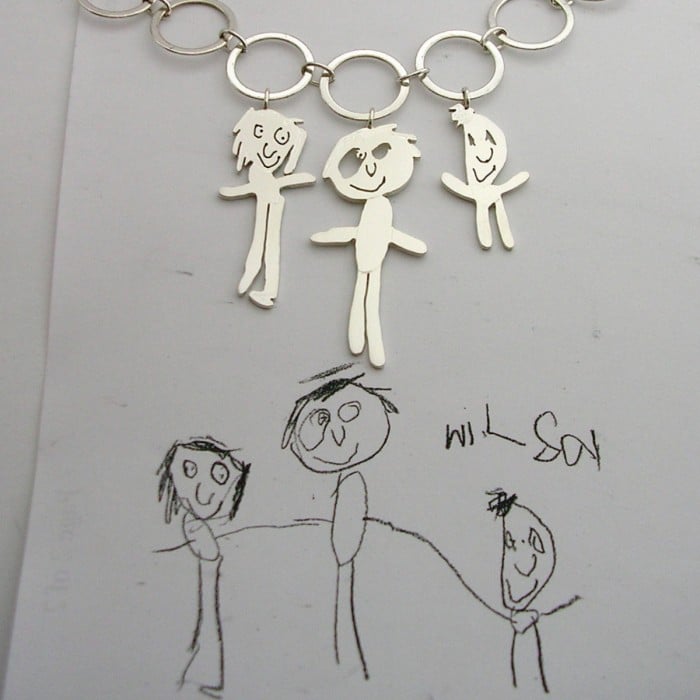 Would you ever consider turning your child's artwork into keepsake jewelry? Do you have any drawings that you would love to show off to everyone? – Summer, staff writer
Related Articles: