Famous for their beautifully designed, easy to use kids products Boon did not disappoint this past weekend in Louisville at the ABC Kids Expo. The Arizona based company set the tone for excitement right from the start with their incredible 'grass' booth. Pictured below, the whole outer shell was made of their popular green grass and it was lined with the newly introduced winter grass.  Inside they sprinkled the walls with their new flower accessory that slides easily onto your counter grass to collect small pieces like bottle rings, nipples or soothers.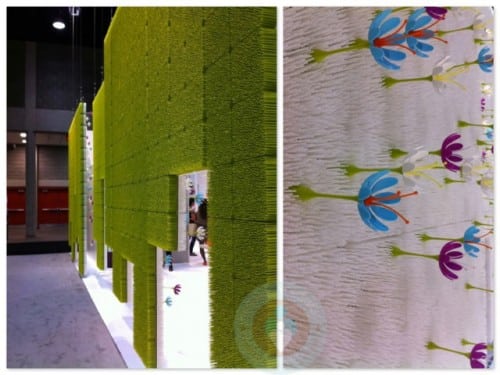 If flowers aren't your thing you can also get a 'twig' (right) that will also keep all of your accessories together.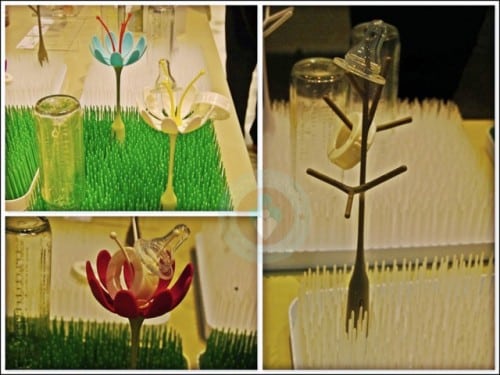 Also new for boon is a bunch of snack sorters that were designed to be used different ways.  Stackable, these friends also have retractable doors that allow your little one to sprinkle a few treats out, while keeping the rest secured inside the pod.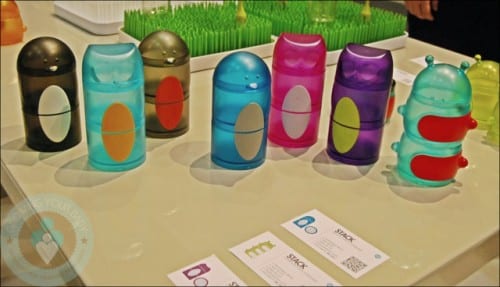 Lunch on the go?  Boon now makes 2 new compartment lunch boxes that will keep your child's food organized and also keep it from touching.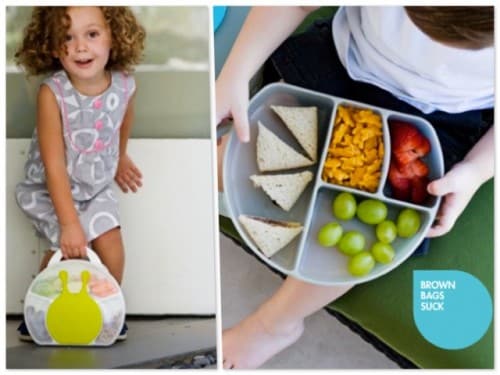 Getting more into easy to use food prep items, boon will introduce a banana slicer, a stem plucker, veggie chopper.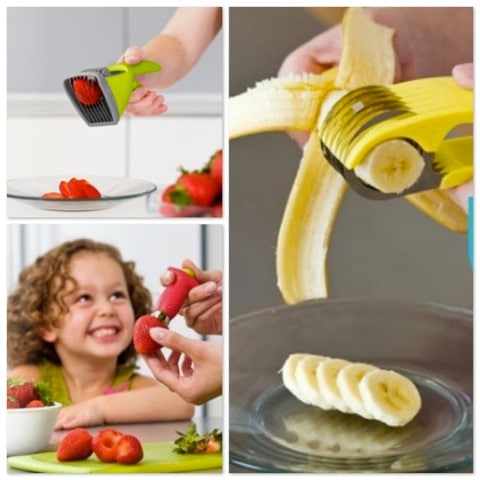 They have also designed a way to keep those popular pureed food pouches organized as well!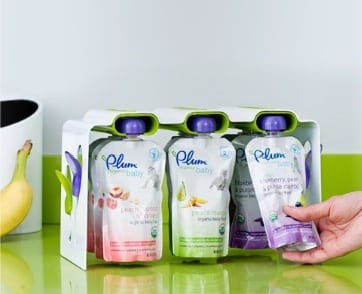 Bathtime gets a refresh with new colors and the addition of stacking bubbles.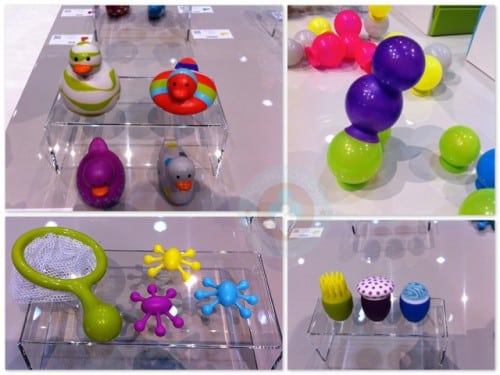 Debuted last year, the 'loop' will soon be available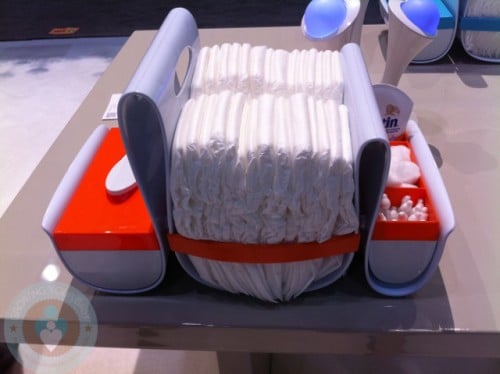 One product getting a lot of buzz was the new 'naked' bath tub.  Designed to provide support when you baby is just little and then fold down to be a regular bath as they get older, naked also folds flat when you are done and can be hung on the wall by a clip on the back.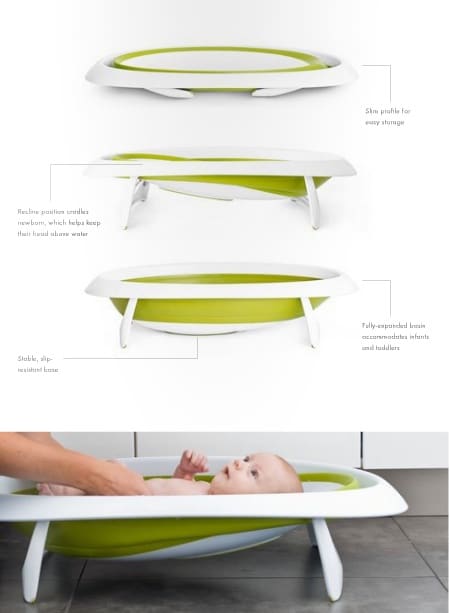 Boon was also showing off their famous pods.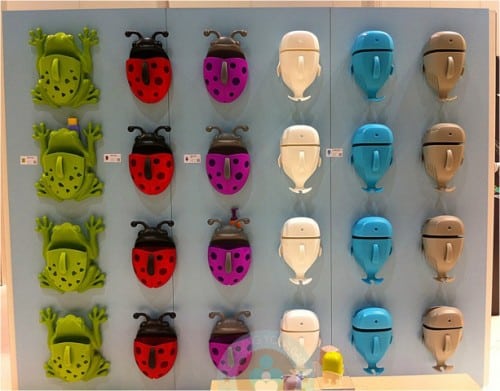 Expect many of these products to be at retail this Spring.
Related Articles:
---
[ad]