Congratulations to Alexis Stewart on the safe arrival of her first child – a girl!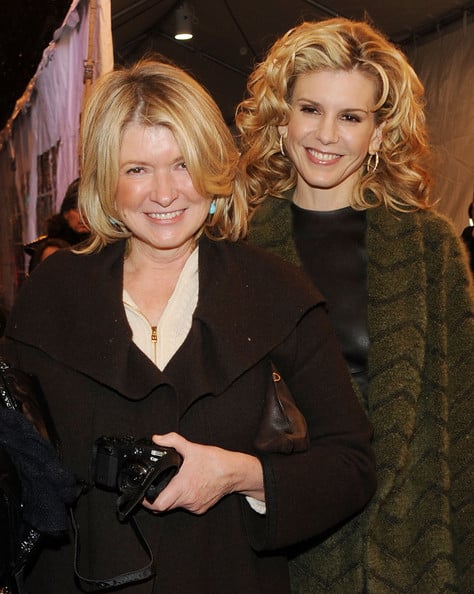 People.com is reporting that Jude Stewart was born via gestational carrier on Tuesday.
The new mom announced the exciting news on her radio show, Whatever with Alexis & Jennifer, while saying that her mom, famous housemaker Martha Stewart won't be called grandma.
"Martha is going to be called, 'Martha.' She seemed to have no problem with it. … I was like, 'Do you really want to be 'grandma'? I don't like the term grandma!"
In 2007 Alexis opened about her struggle to conceive a child, saying that her eggs were 'dry and crusty'. It was also revealed at that time that she was spending more than $20,000 per month on medications and procedures to become pregnant.
"Having my own kid is the most important thing in my life," she said at the time. "I'm trying everything I can."
According to Alexis, Martha didn't waste any time spoiling her new granddaughter.
"She was born at 1 in the morning … and [Martha] brings this huge box from Bergdorf [Goodman]," Alexis said. "I open it up and I look inside and it's full of baby clothes, all with embroidery, and I'm like, 'Wow, I guess I'm going to be allowed to buy myself something pretty nice because all this stuff's going back!'
"If the kid can't see it, why the 100 dollars [clothes]?" she continued. "Only books, child appropriate or whatever: that's the only thing that I want. No toys please!"
As for the baby's measurements, Alexis simply said, "You're not getting her weight and length. It's rude!"
Congratulations to her. Alexis joins a long list of celebrities who have gone the surrogate route to have a baby.
Related Articles:
---