Investigators in Arkansas and Missouri are trying to determine how a 3-month-old baby boy ended up with a fractured skull, bruised limbs, and super glue around his mouth. Officers believe the child's injuries are consistent with abuse.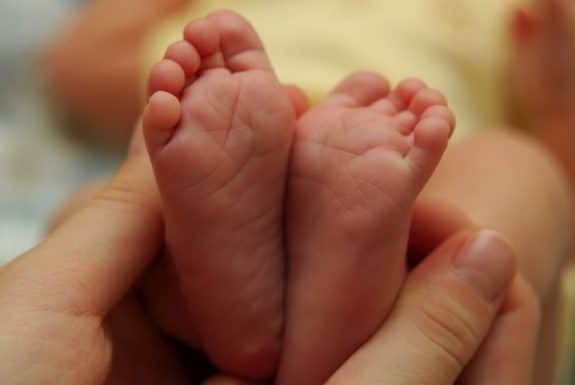 According to People, police in Blytheville, Arkansas and Kennett, Missouri are working the case jointly, but have not disclosed why both states are involved in the investigation. Police have notified the Department of Human Services and the Kennett Police. These agencies are working with Arkansas State Police investigators and hope to make an arrest in the next few days.
Police became aware of the baby's injuries after he was brought to the hospital by a woman his mother routinely leaves him with. Hospital employees saw the child's condition and called 911.
The woman who brought him to that hospital reportedly told police that she was summoned to the child's home by the mother's sister. It has been alleged that the baby's mother left him with a juvenile family member. Officers managed to contact the mother by phone. She said she was on her way to the hospital, but according to police she never showed up there.
The baby's injuries were significant. The child had facial swelling and dried blood around his nostrils. His lips had been smeared with super glue. Additional testing on the baby revealed several broken ribs and a skull fracture.
After initial treatment at the local hospital, the baby was flown to Le Bonheur Children's Hospital in Memphis, Tennessee for further care.
---
[ad]