We love BabyLegs at our house. I use them under pajamas and pants in the Winter to keep the boys extra warm and all by themselves with diapers in the Spring to give Mr. 'I Don't Want To Wear Clothes' a bit of freedom and comfort.
For Spring/Summer the company has introduced a bunch of new styles that will make parents of both Boys and Girls happy. Mostly known for their adorable girls designs, BabyLegs has produced a bunch of fresh styles that would be perfect for boys including a dinosaur design, sharks and the Sport and Transportation collection.

The girls collection continues to get cuter and cuter with the addition of a ladybug leg warmer, hearts, stars and even a couple with a ruffle ontop!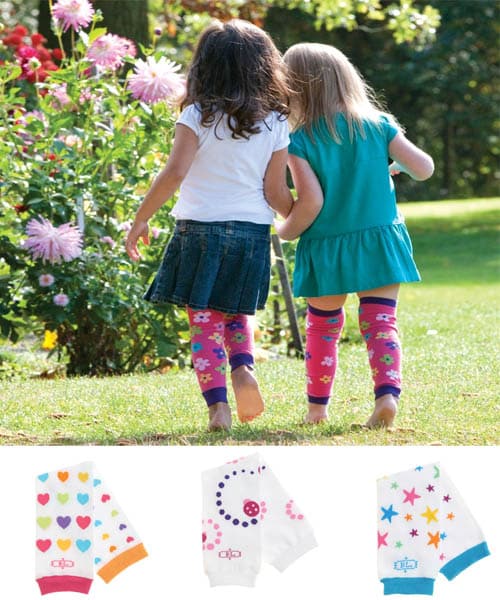 More styles can be seen at Babylegs.com
---