One of the biggest things that moms struggle with during the school year is lunches. Figuring out what to send, how to get it there, and how you can make sure it's still edible when lunchtime rolls around.
As we work to pack zero-waste lunches, there are quite a few companies helping us out with some great compartment-style lunch boxes.  Also known as bento-style lunch boxes, these sets are perfect for kids who like variety and also for those who don't want their food to touch.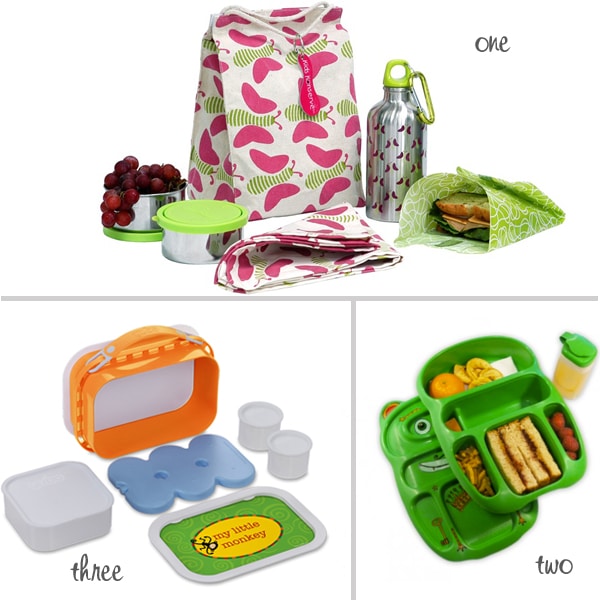 Kids Conserve($36) – This kit is an eco-friendly  version of the old fashioned brown bag.  You can use it for packing school lunches, picnics or on-the-go snacks. Use the entire kit or the individual components in your existing lunch boxes. Lunch kit includes recycled cotton sack, cloth napkin, 304 (18/8) food-grade stainless steel beverage bottle, food kozy, two 8-ounce 304 (18/8) food-grade leak-proof stainless steel containers, and a recycled aluminum name tag.
Goodbyn ($17 & $26)- Available in 2 sizes for pre-schoolers and older kids, the Goodbyn utilizes different compartments to keep kids' lunches from spilling, sloshing or mixing.  Made entirely of FDA-approved materials, the Goodbyn lunchbox is dishwasher-safe and made to last. And when it's time for a new one, the Goodbyn lunchbox is 100 percent recyclable.
Yubo ($30) – this easy to use lunchbox is both customizable and easy to use.  It is BPA-free, phthalate-free, and lead-free and 100% dishwasher safe (excluding faceplates). Deluxe model comes with includes containers & ice pack. Plus, when your children are done with it – it's 100% recyclable!
Related Articles:
---