Proud parents Chelsea Clinton and Marc Mezvinsky showed off their baby girl on the steps of Lennox Hill hospital on Monday.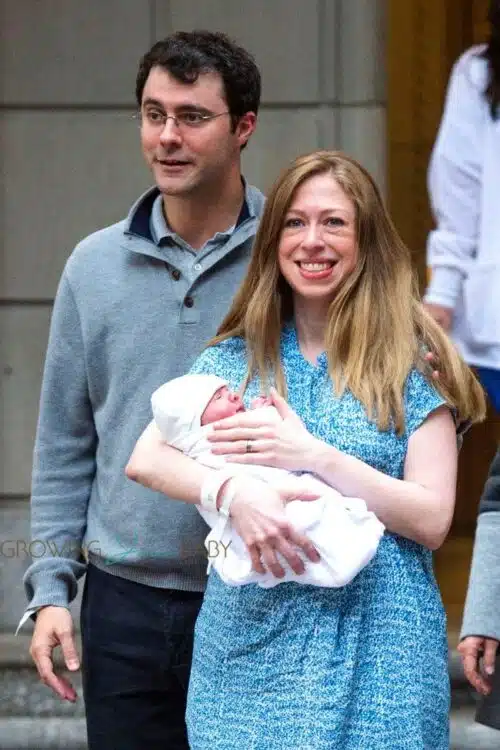 The new family was joined by first time grandparents Bill and Hillary Clinton, who beamed from behind the couple and waved to onlookers.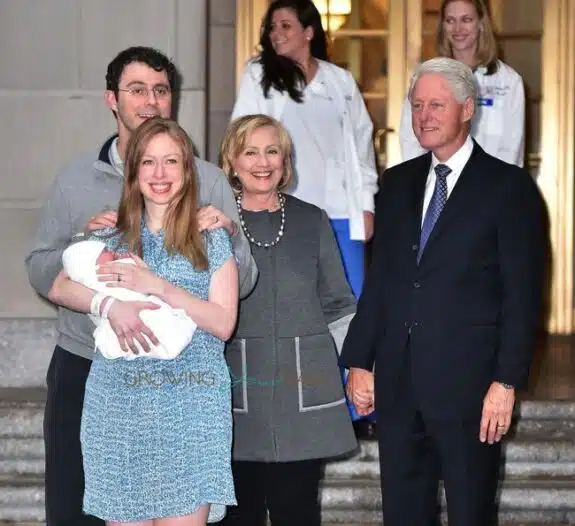 Shortly after the photo op Chelsea and Marc returned to their new apartment in the Flatiron District of Manhattan with their baby girl. Excited to spend time with their granddaughter, both Bill and Hilary have canceled engagements they were scheduled to appear at this week.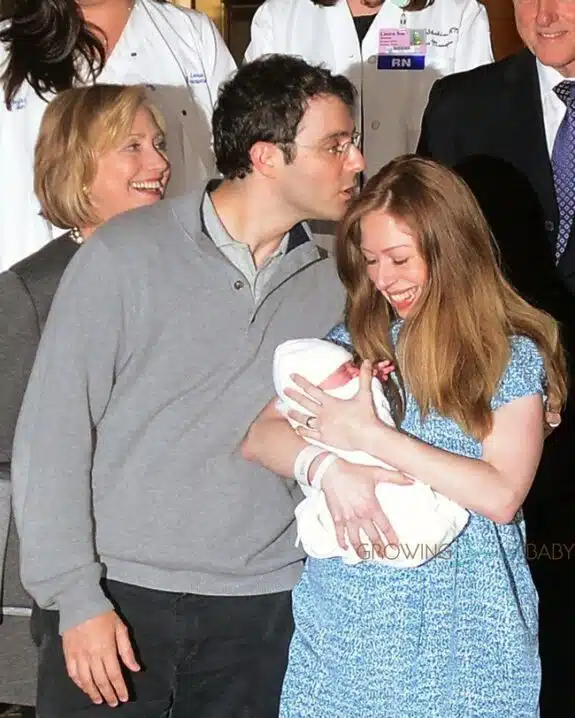 Last week, Hillary told a crowd at a political event in Indianola, Iowa,
'Bill and I are on constant grandchild watch. So don't be surprised if we suddenly go sprinting off the stage.

'I want to babysit any chance I get,' she added.
That time has come and thankfully Marc and Chelsea have just upgraded their home to a 5,000-square-foot apartment with four bedrooms and six and a half bathrooms – which is more than enough room for when gramma and grampa come to visit!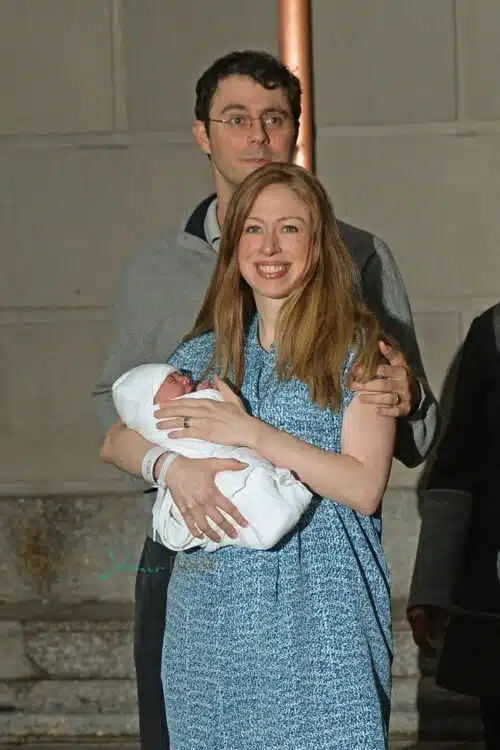 {INFPHOTO.COM, AKMGSI}