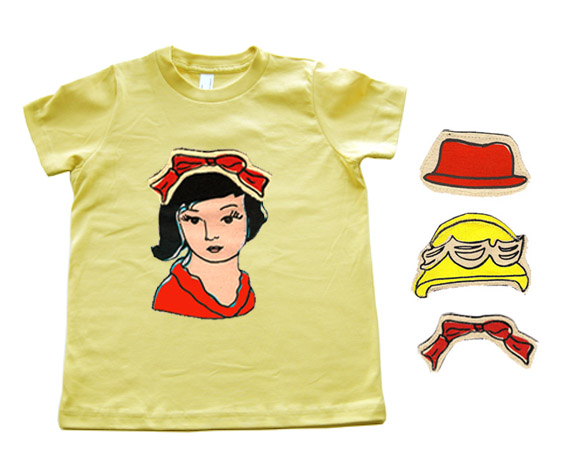 Creative Director clothing makes dressing in the morning an adventure to look forward to. The Toronto based company was founded by designer and artist Drew Khan who has combined a passion for printmaking and collage to create uniquely designed t-shirts with interchangeable pieces.
Each t-shirt is screen-printed by hand using water-based ink, are eco-friendly and the company is proudly sweat-shop free. They are available in sizes from 2 to 6 years, and feature a combination of printed design with interchangeable parts that attach with Velcro. Three individual t-shirts feature the first three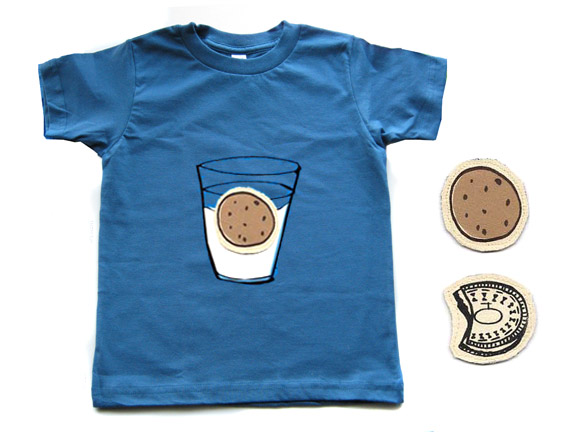 letters of the alphabet, each with two removable animals starting with that letter. 'A' can be for alligator or ant depending on your mood! A host of other designs, including a zebra with interchangeable heads, a girl with different hats and a milk glass with two different cookies, are available as well.
One shirt, two different looks…picking out what to wear in the morning just got more fun. – Belinda, Staff Writer
---
Related Articles:
---
[ad]