A Tampa hospital is cautioning cash-strapped parents against watering down baby formula, after a 5-month-old almost died from the money-saving strategy.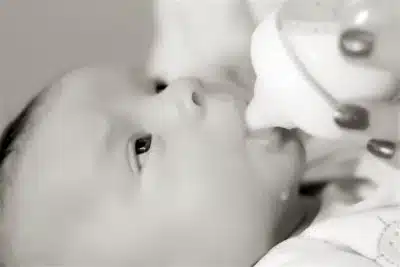 Last week La'Damian Barton was hospitalized after he had a seizure and stopped breathing. Doctors diagnosed him with water intoxication and malnourishment.
His mother, 23-year-old Jeri Moss, says she had no idea adding the extra water was dangerous. She was trying to stretch the allotment of baby formula cans she receives each month from the federal WIC program for low-income families. The technical college student says she couldn't afford to buy more.
Too much water can stop a baby's body from absorbing the nutrients it needs from milk. It can also lead to an imbalance of electrolytes.
I cannot for the life of me understand why those who are in financial problems don't breast feed…It's FREE!
Related Articles:
---