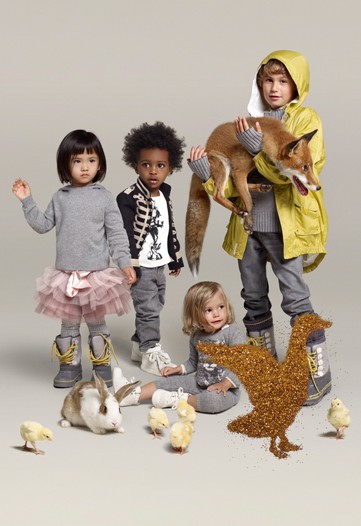 GapKids and babyGap announced today plans for a second collection created for Gap by Stella McCartney. Expected to launch in March 2010, the collection will be carried in select GapKids and babyGap stores in the United States and Canada, the UK, France and Ireland, and Japan, as well as online in the US. In addition the collection will be available in selected stores in Russia, Turkey, Greece, Asia and the Middle East.
"We're pleased and encouraged by the response to our first collection working with Stella," said Marka Hansen, President of Gap brand. "The combination of her unique aesthetic and our brand's experience in childrenswear has resonated with our customers around the world, with certain styles including the Miller jacket being a sellout success. We're thrilled to be working with Stella on a Spring collection."
How exciting! It will be interesting to see what she comes up for Spring and Summer.
---