On February 7, 2014, Graco Children's Products, Inc. (Graco) informed the National Highway Transportation Safety Administration(NHTSA) that it would be recalling model year 2009 through 2013 toddler and booster child restraints, models Cozy Cline, Comfort Sport, Classic Ride 50, My Ride 65, My Ride w/Safety Surround, My Ride 70, Size 4 Me 70, Smart Seat, Nautilus, Nautilus Elite, and Argos 70.
Just a month after issuing a recall for almost 3.8 million car seats Graco has announced they will be adding an additional 403,222 seats in this recall, including certain model year 2006 through 2014 Argos 70 Elite, Ready Ride, Step 2, My Ride 65 with Safety Surround, My Size 70, Head Wise 70 with Safety Surround, Nautilus 3-in-1, Nautilus Plus, and Smart Seat with Safety Surround.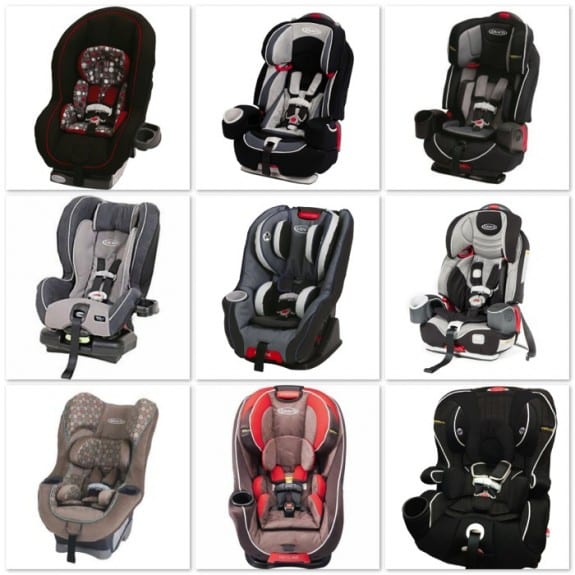 The defect involves difficulty in unlatching the harness buckle. In some cases, the buckle becomes stuck in a latched condition so that it cannot be opened by depressing the buckle's release button.  NHTSA's documents show that in 4 years Graco received more than 6,100 complaints from consumers that their car seat buckles would not release.
The company says that it may be difficult to remove the child from the restraint, increasing the risk of injury in the event of a vehicle crash, fire, or other emergency, in which a prompt exit from the vehicle is required. Graco is offering to replace the buckle with a new design, free of charge.
Registered owners will be notified beginning around early April 2014, and offered the free replacement buckle. All other owners may contact Graco at 1-800-345-4109 (toll-free) or 1-330-869-7225, or online at www.consumerservices@gracobaby.com.
The notice comes just days after NHTSA ordered Graco to explain why last month's recall didn't include infant seats, which have the same buckles that can get stuck as the child seats.  Those seats have been listed as Snugride, Snugride 30, Snugride 32, Infant Safe Seat-Step 1, Snugride 35, Snug Ride Click Connect 40, Snug Ride 22, which were manufactured between  2009-2012.  The firm has until March 20 to address those concerns.
The recall now sits at 4,176,601 million, the fourth-largest child seat recall in American history. If the infant seats are added, it would be the largest such recall.
---
[ad]