During the tragic tsunami that occurred on December 26, 2004, there was a great loss of life. Whole families have been torn apart, with some people missing, displaced from the storm, and others dead, swept away by the tide, never to be seen again. One couple in the district of Aceh, on western Sumatra island, had miraculously survived the superstorm, but believed that their children had perished in the storm. 170,000 people on Aceh alone perished that day, with tens of thousands more adding to that total in the countries surrounding the Indian Ocean.
Jamaliah Jannah, 42, and her husband both survived the earthquake-triggered tsunami that killed thousands of people in December of 2004. They had resigned themselves long ago to the possibility of never knowing what happened to their beloved children, seven-year-old Arif Pratama Rangkuti and four-year-old Raudhatul Jannah. Until earlier this year, that is. It was believed that the children were swept away with the tide.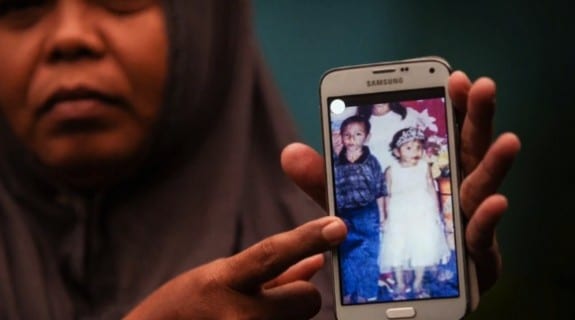 However, earlier this year, Jamaliah's brother, in another village, was surprised to see a girl walking home from school who bore a striking resemblance to his niece. He decided to inquire more about the girl, learning that she had been swept away to sea during the tsunami and washed ashore on a remote island southwest of Aceh. The girl had been rescued by a fisherman and then left in the care of the fisherman's mother, who has been raising her since that fateful day in 2004.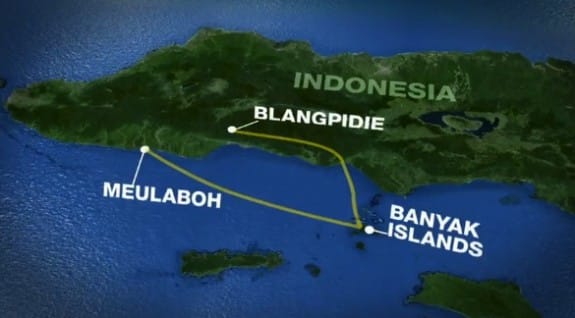 After her brother tipped off the couple, Jamaliah and her husband arranged to make a visit to the young girl to find out if she was indeed the daughter they lost so many years ago. She recalls the moment, "My heart beat so fast when I saw her. I hugged her and she hugged me back and felt so comfortable in my arms. I am so grateful to God for reuniting us with our child after 10 years of being separated. God has given us a miracle."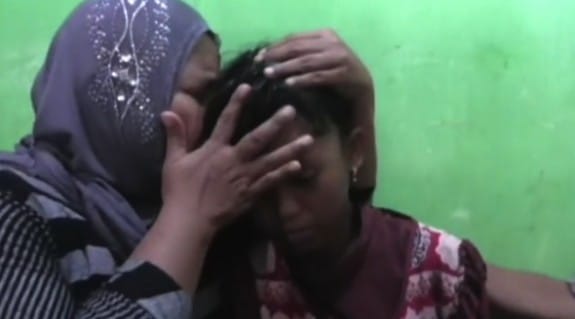 She also said that she could not stop the "tears from flowing," during the heartfelt reunion.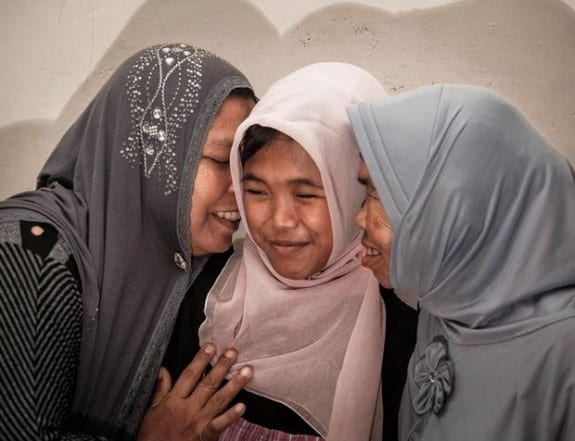 Raudhatul, now 14, returned with her parents to their hometown of Aceh last Wednesday. It is not known if her brother also survived the tsunami, being swept away to the same islands. However, knowing their daughter is alive brings new hope.
"My husband and I are very happy," says Jamaliah. With a lost decade to catch up on, the family certainly will have plenty to talk about."