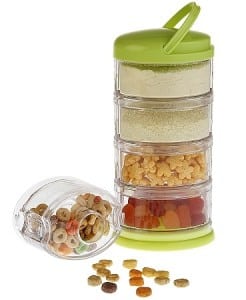 My youngest son is a snacker. A take a few bites out of a snack and move onto the next treat snacker. This means that I always have a variety of stuff in my bag at all times to ensure he's happy while I'm out.
To keep it all organized I have started using Innobaby's 5 Tier Transportation Tower. This clever system is a must have for any diaper bag. Each container is securely stacked together until you are ready to use it and can be separated by pressing the oval imprints on each side.
I store puffs, goldfish, cheerios and M&M's in ours to make sure that we have lots of choices on hand while out. The opening is big enough that my son can pick his treats out of the container or pour them into his hand. Along with the cute prints on the side, I like that you can take 3 with you or all 5. This tower has been designed perfectly to fit our lifestyle.
Also popular at our house is Innobaby's Keepin' Fresh glass containers($12.99/2). These airtight, leakproof, oven-, freezer-, and microwave- safe baby food jars are perfect for just about everything. I use them for leftovers that can be safely heated the next day for my son's lunch at school and for fresh snacks.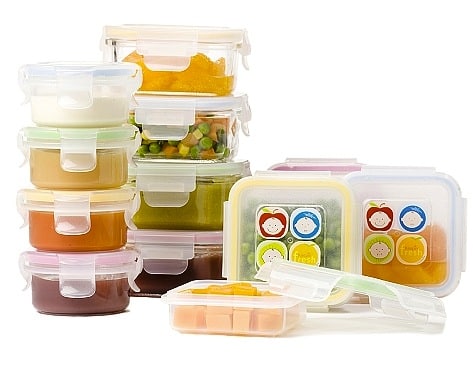 Moms who are looking for a convenient way to store baby food will love these containers. Their lids are easy to pop on/off and the glass is thick enough to withstand a fall, should it happen.
In addition to the pieces we have tested, Innobaby offers a huge selection of juvenile solutions including bento lunch set, kid's drinking cups and the popular Din Din Smart Stainless Divided Platter.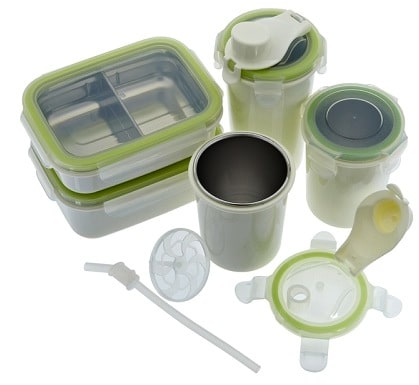 PLUS – to keep your family safe all of their products are BPA, Phthalates, PVC &  Lead Free!
---
[ad]