Made in Australia from new and recycled corduroy, denim and patterned fabrics, Nini and Wink's dolls are delightfully simple companions for little people the world over!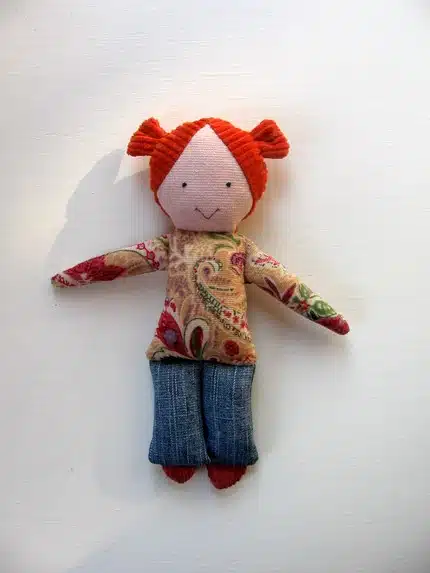 The collection has grown from the original "Dolly" in 2008, and now a few animals, several girls and some boys, including punk rocker Billy, have joined the family. Each member of the family comes in various different fun colors and patterns, and there is even a separate tiny pinafore that will fit Lilly.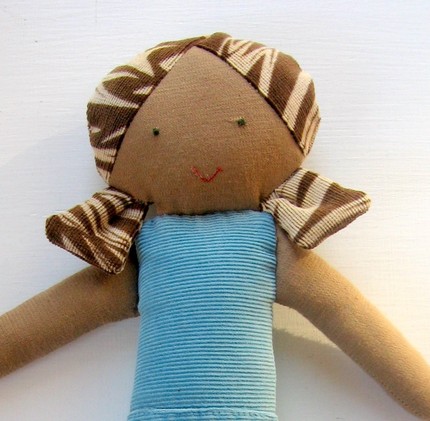 The faces are stitched on to make them all completely baby and toddler friendly, but each member of the family can be loved by kids of all ages!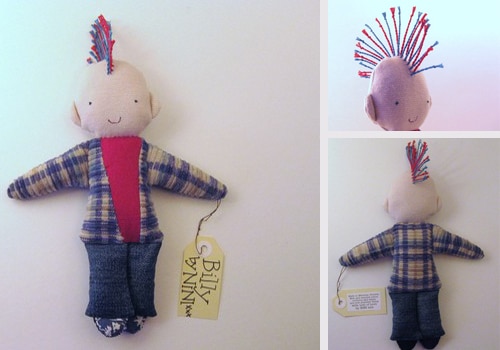 With Dolly and her friends, Nini and Wink have created a fabulously modern version of the classic rag-doll! – Belinda, Staff Writer
---
Related Articles: