Cancer is never expected, nor is it ever easy, but those who are carrying another life should be immune. Not just because they are carrying another human, but because what should be a time of joy and excitement can turn into uncertainty and fear. That is what one pregnant mother is currently experiencing. Yet, as unfair as that is, she is fighting, both for her life, and the life of her child.
Diagnosed with cervical cancer that has spread to her lymph nodes, Micheline Robichaud recently began low levels chemotherapy to start treating her cancer.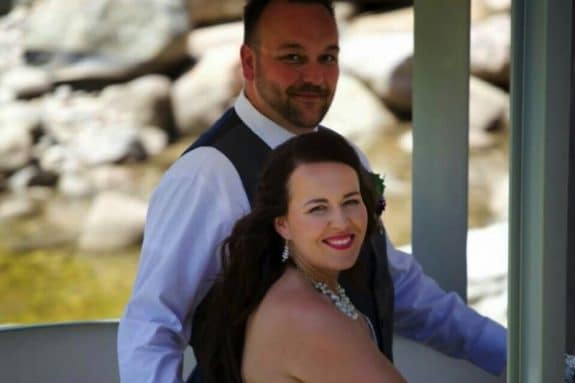 At just 26 weeks pregnancy, she is also taking steroids to help boost the strength and growth of her baby's lungs. He will be born early so that Micheline can undergo a radical hysterectomy and the level of chemotherapy and radiation she needs to save her own life. With what will be a premature baby and another special needs child at home, those treatments, in and of themselves will likely be a challenge.
"There are many uncertainties," the family's GoFundme page says. "Among the current and continued lost wages of this fight, travel expenses, and many other costs that will be incurred, they will also need to arrange care for her older son and their premature baby."
Reportedly someone who normally volunteers her time, she is said to be focused on healing and growing strong – and not just herself, but also her baby boy. Yet the mom-to-be seemed to be surprised by the outpouring of donations and support given by family and strangers alike.
"She (the mother) woke up this morning, feeling battered [after receiving her first chemo treatment]," a recent update said. "She unsuspectedly clicked the GoFundme page and was moved to tears . . . [The family is] feeling the love and cannot express their gratitude enough."
Additional updates are expected as the mother moves along in her pregnancy. There is also expected to be news on the baby, once he is born (expected to occur via cesarean in just 6½ weeks). We are all wishing both mom and baby the best, and hope to hear positive news soon!
---
[ad]