Earlier this year Moose Toys debuted a new line of toys called Twosies. Created as a baby and a pet team, the premise is 'there's been a mix-up and the Twozies have lost their friends. They need your help to come together again!' If you purchase the blind bags, you may or may not get a pair that matches.
When you buy the playsets though they come with an exclusive baby and matching pet.  This set includes Peach and Pastel.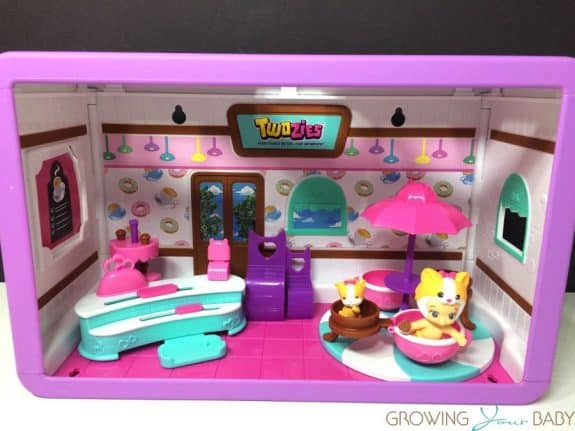 The Two Playful Cafe in the video above has room for extra babies and pets to play as well. It also doubles as a shadow box kids can hang on their wall or stack on top of another playset.
Inside the set, the twosies can ride the merry-go-round or sit at the counter and grab a snack. There are also chairs for them to sit on and cakes for them to 'eat'.  The decor is sweet with little donuts on the wall, and many of the play elements of the set are attached to the frame so there isn't a concern they will get lost.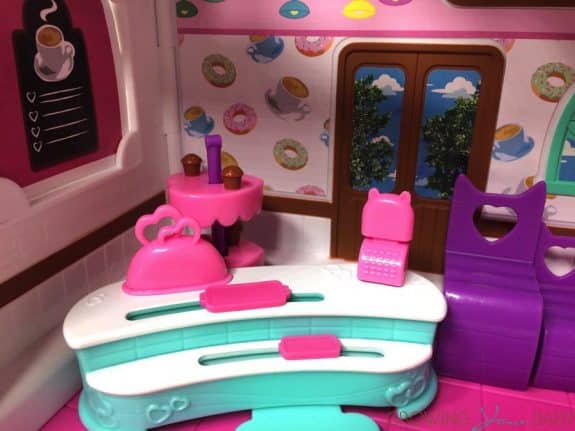 To go with the set we grabbed a 12 pack of characters to see if we could get some matches. Just like with some of Moose Toys' other collectible lines, there are a variety of twosies you can collect. These pairs range from common, rare, ultra-rare, limited edition, neon and metallic. There are 140 characters to collect and no guarantee you will get the matching baby and pet. In fact, we have many mismatched pets and babies the kids are begging me to find pairs for…
There are, however, a variety of blind bag sizes that can help you complete you collection quicker.
Mom tip – I grabbed a couple $3 organizers from the dollar store that allows us to store the babies and pets together. This saves them from getting lost and keeps them organized for kids are looking to complete the collection.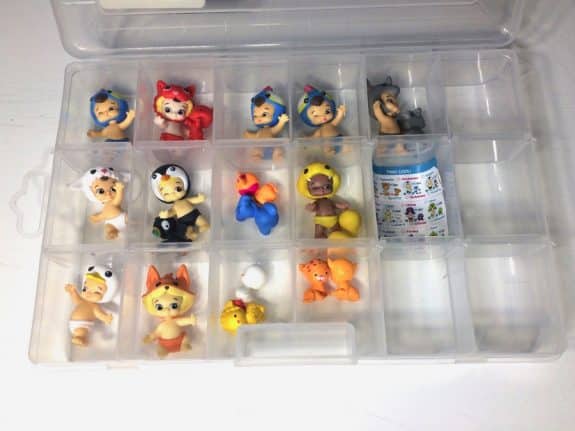 *Thankyou to Moose Toys For Sending Us This Playset For Review*
---
[ad]
Save