A six-month-old baby found strapped in it's infant car seat is the lone survivor of a horrific head-on crash that took the lives of four women yesterday afternoon south of Calgary.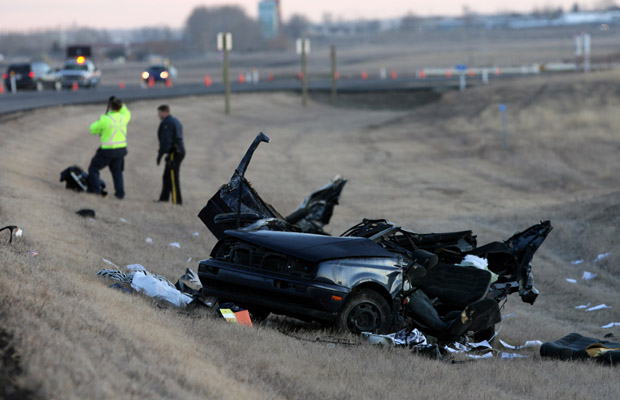 RCMP said that two small cars were driving in opposite directions around noon when one lost control, leading to the deadly collision.
A northbound car carrying three women in their early 20's came around a corner, veered into the grassy centre median and collided with a southbound vehicle that was carrying the lone female driver and the baby.
The three women in the northbound car died, as did the woman in the southbound car.
While the Mounties didn't reveal the baby's gender, they did say
"It was rushed to hospital and is doing fine. The child is OK — it was in a car seat."
This truly is amazing. Both vehicles were so extensively damaged in the crash, one was even nearly cut in two.
It is times like this that we are reminded how important infant safety is.

Related Articles:
---
[ad]