I remember playing with putty when I was a kid. Squeeze it, stretch it, smash it in my hands. It was tons of fun. Bloom Putty brings back that childhood fun, in a whole new way!
Bloom putty is gluten, wheat, casein, dairy, corn, soy, nuts, and latex free. This means it is safe for practically everyone to use and enjoy. There is no risk of an allergic reaction from playing with it in your hands. The putty is also scented with organic, non-toxic scents. No need to worry about getting toxic chemicals on your hands. And the best part is that the scents stay on your hands to give you a relaxing aromatherapy treat.
Out of the five human senses, smell has the most influence on mood, behavior, and memory. We react to a scent according to our opinion of it, be it good or bad. Choosing a pleasant scent for your putty means that, as you play with it, the aroma has an immediate, positive impact on your emotions, mood, and behavior.

Working with putty is a natural stress reliever just by stretching, breaking, squishing, pulling, and playing around with it! Keep some on your office desk, purse or at home, so you can take it out whenever you need a lift!
Bloom putty is pure fun for people of all ages. You can squeeze it, stretch it, twist it, smash it, wrap it, and even bounce it. The putty will not dry out or crumble away because of its silicone-based nature.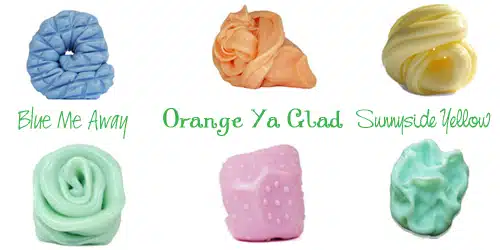 There are fourteen scents available, as well as unscented for those who prefer it. Each scent is from natural oils, not chemicals. You can buy Bloom Putty in every scent from buttered popcorn to melon to peppermint, and many more! This putty is perfect for burning off some stress and fighting boredom. Though, you will probably have to buy one for your kids too! – Summer, Staff Writer
Related Articles: