A car crash witness in Maryland is being hailed as a hero after he dove into the Bay to save a toddler whose car seat was ejected.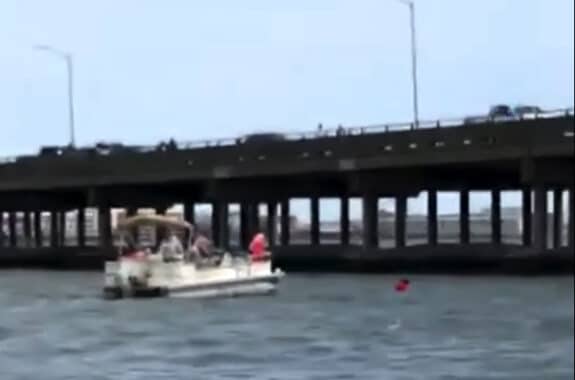 A 2-year-old girl was ejected from a pickup truck that was "teetering" on a bridge over Assawoman Bay following a five-car crash.
When the toddler landed in the water she was knocked unconscious. Still strapped into her car seat in water that was several feet deep, a good Samaritan who witnessed the crash jumped off the bridge and into the bay to rescue her.
Witnesses reported the man freed the child and performed CPR on her until a family boating nearby rescued the two and took them to shore.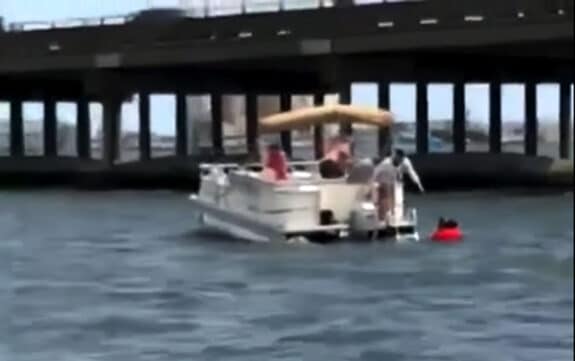 The toddler was flown to The Johns Hopkins Hospital in Baltimore, where she was reportedly in stable condition.
Joe Oertel and his family were in a boat when his daughter Alayna noticed the accident, they told NBC's "TODAY" show.
While surveying the accident they thought, "there's gotta be someone in the water because there's no way someone didn't fall out of that car."
That turned out to be true and as they got closer, they realized it was a man holding a toddler.
"We got them on board within minutes of them landing in the bay," he wrote.
"After everyone was secure, we zoomed there as fast as we could," Alayna Oertel recalled.
When the hero and the girl got into the boat, "he was in tremendous shock," Joe added.
"It says a lot about some people's demeanor, just doing the right thing when you gotta do it," he said. "When the chips are down, people will come together to make the right choices."