A UK couple is preparing to welcome home their baby son who has defied doctors' predictions that he would not survive a bowel problem.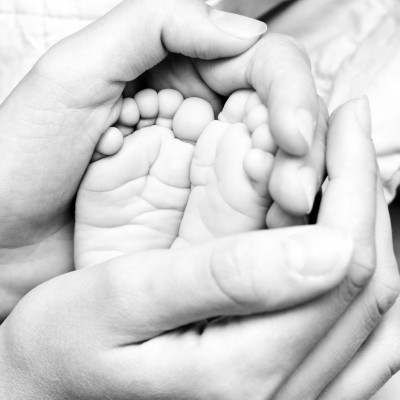 Parents, Ashley Nye and Holly Johns were told by Doctors at Leicester Royal Infirmary that their new born baby boy Lucus would not survive a bowel defect. Doctors discovered that baby Lucus's small intensive had failed after his birth and in order for him to survive he would need a transplant. The only problem was that Lucus would have to live at the hospital for the next eighteen months of his life waiting to receive a transplant. His parents were also given the option to take little Lucus home but the Doctors said he would likely not survive.
Even though the odds were stacked against him, he miraculously pulled through. During his stay at the hospital the length of his small intestine almost tripled in size, due to an operation he received in February. The procedure was designed to lengthen Lucus's intestine. Doctors sliced his intestine from end to end creating two separate pieces of similar length and attached them together creating one long piece. Before the surgery Lucus's small intestine was approximately 20cm in length (a healthy intestine is 200cm long). After receiving the surgery his intestine is now approximately 58cm in length.
Baby Lucus will undergo another surgery in August to remove a colostomy bag. If all goes well Doctors believe he will be home and reunited with his parents by the fall.
Lucus's father is grateful that the right decision was made to leave his son in the hospital giving him every opportunity for a full recovery.
"We were in the meeting with the surgeons and they talked about how far he has come and that he could have died. It brought a tear to my eye for someone to say that he has done really well. It is such a huge achievement".
Lucus is now enjoying solid foods of which his favorite appears to be beef stew and potato puree. He stills needs assistance from a machine which administers vitamin and fat supplements but that has not prevented him from occasionally leaving the hospital to enjoy day trips to the Zoo. – Jeff, Staff Writer
Related Articles:
---
[ad]