When reports of children that are being abused and neglected come in, usually the children are found to be extremely underweight and starved. In a shocking new case, however, the children were found to be extremely overweight and in poor health.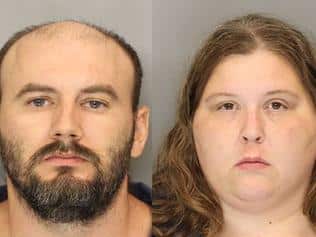 The 5-year-old girl was found weighing 156 pounds, her hair matted and full of bugs, and the soles of her feet black from lack of shoes. Her 4-year-old sister was laying on a dirty mattress wearing only a urine-filled diaper, and weighing 88 pounds. The home was filthy, full of bugs, and had mold growing.
Authorities charged the parents with neglect and removed the children from the home. The 5-year-old was in such poor health that walking caused her to wheeze and have trouble breathing.
"I'm not guilty of anything," said the mother to news show CBS Atlanta.
According to a neighbor of the family, the girls were often seen wearing only robes or diapers. They also were never seen in shoes, even during the winter months. However, unlike most neglectful parents, the Cordonas did not starve their daughters. Instead, they seemed to overfeed them and ignored any concerns about the girls' health and well-being. – Summer, staff writer
Related Articles: